Makara Sankranti Recipes 2023 – Wishing all those celebrating a very Happy and prosperous Sankranti. Here is a collection of delicious dishes you can make for Makara Sankranti also known as Pongal festival. In this post I have compiled some traditional recipes you can make during this 4 day festival.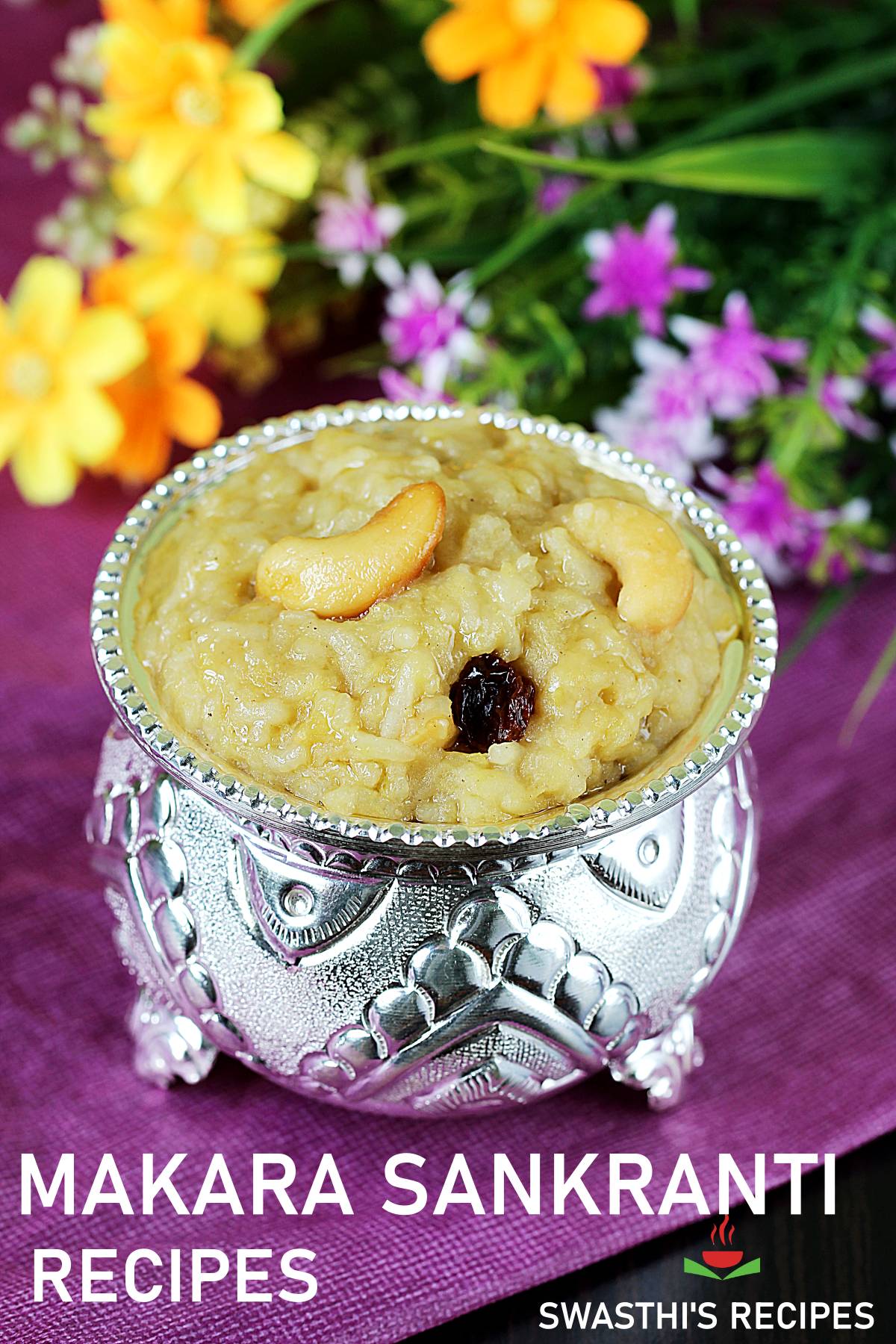 What is Makar Sankranti?
Makara Sankranti is a Hindu festival dedicated to SUN god, more commonly known as surya bhagawan or surya devata. Makara Sankranti marks the transition/entry of sun into the Makara rashi, meaning the end of winters & beginning of the harvest or spring season.
So this festival is celebrated as the harvest festival by Hindus in most Indian states. It is also known as just Sankranti, Sankramana & pongal. Each state has their own way of celebrating the arrival of harvest.
A lot of traditional good foods are prepared using the newly harvested crops and offered to Sun god as a way of showing gratitude. Friends and relatives visit each other and exchange sweets and other delicious foods.
During this festival sesame ladoos or a mix of sesame seeds and jaggery is exchanges with the loved ones.
This is the only Hindu festival which falls almost on the same calendar date every year. So
When is Sankranti in 2023?
This year Makara Sankranti falls on 15th January, starting with bhogi/ lohri on 14th, followed by kanuma/ mattu Pongal on 16th. The 4th day i.e 17th is celebrated as kaanum Pongal/ mukanuma.
Here is my collection of recipes from which you can plan your Sankranti menu. As such every community and region has their own foods to make.
Basically most people make anything vegetarian like ladoos, different kinds of sweets, fried snacks, special variety rice dishes & curries with fresh seasonal veggies etc.
I have included recipes which I personally felt are good to make during these 4 days.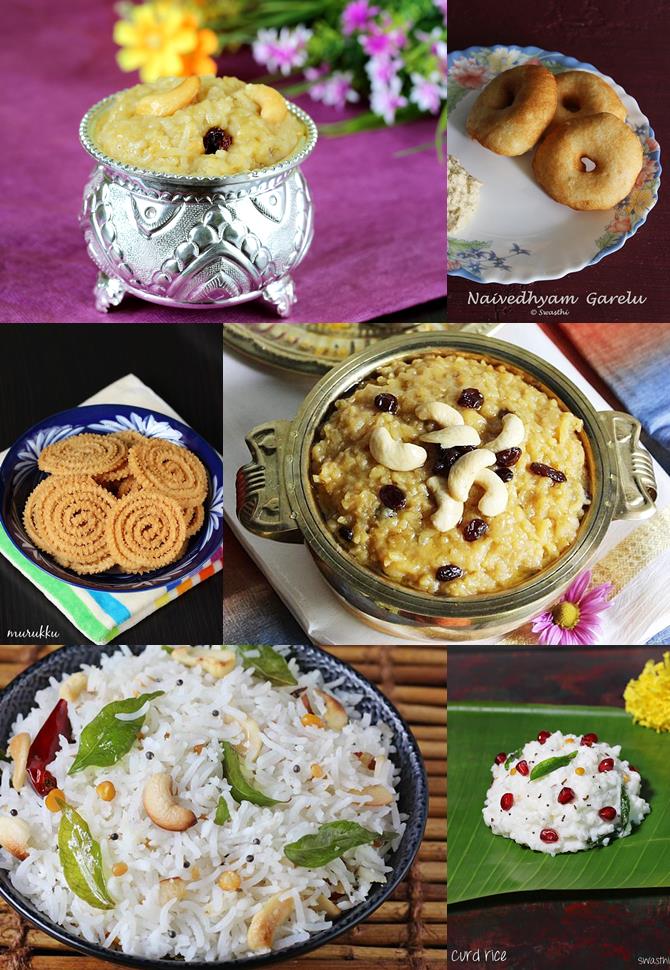 Pongal festival recipes
One of the most popular dishes prepared in Telugu & Tamil speaking households for Sankranti festival is PONGAL. There are different ways of making it and most people have their own family recipe.
Sweet pongal is also known as chakkara Pongal in Telugu and sakkarai Pongal in Tamil. It is a super delicious dish made with rice, lentils, ghee, cashews and cardamom powder. Jaggery is the most common sweetener used here as it is believed to be in the purest form of sweetener. Sweet pongal is offered to God as prasadam or naivedhyam on the second day, the day of pongal or Sankranti.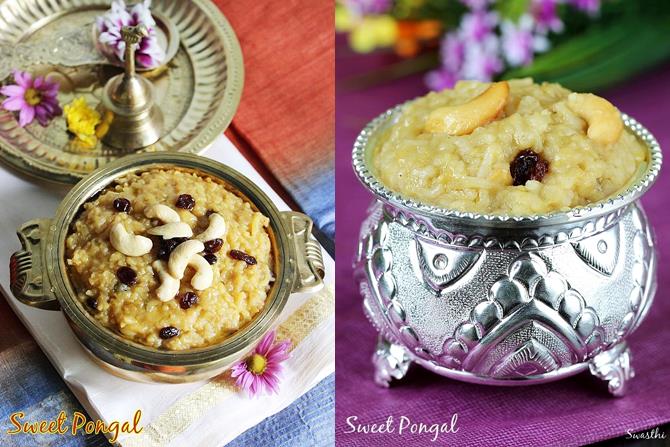 Andhra bellam pongali is a variation of the basic sweet pongal. But this is cooked with milk and is made in some parts of Andhra pradesh. This comes very close to the traditional paramannam but has moong dal in it.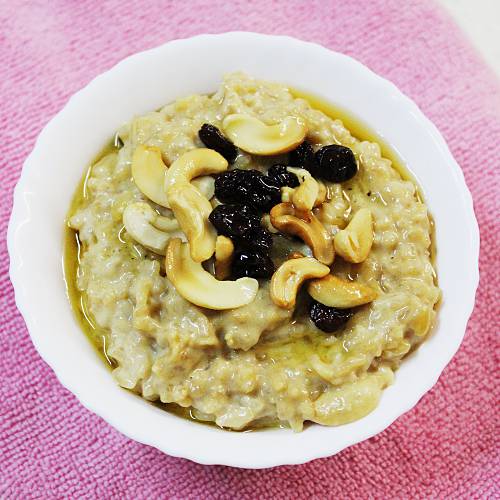 Ven pongal also known as khara Pongal is a salted version of the pongal. It is served with coconut chutney, sambar or gotsu. In this post, I have also shared a method to make both the sweet and savory versions at one time.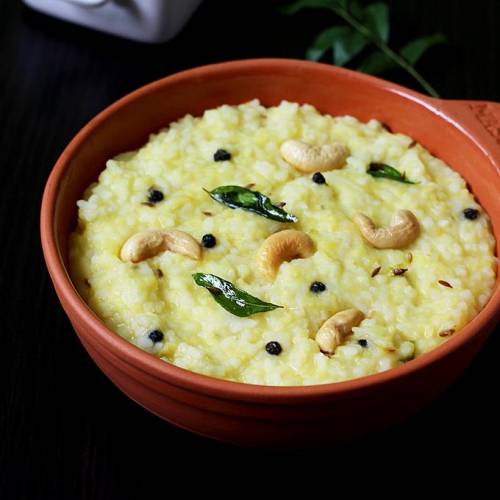 Puran poli is a traditional Indian flatbread stuffed with flavored and sweetened lentils. Also known as bobbatlu, holige, obbattu, vedmi, poli in regional languages, these are a popular festive delicacy.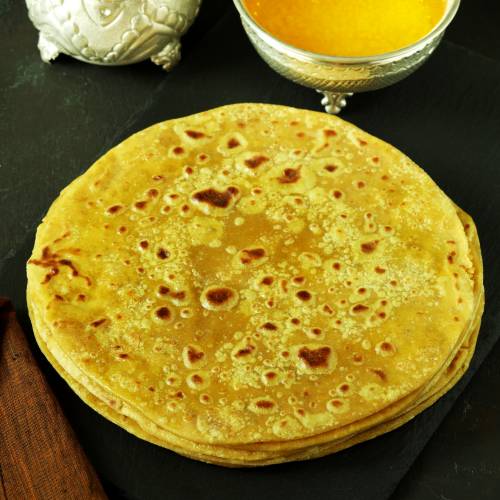 Rice kheer is a rich Indian pudding made with rice, milk and sugar. This makes a great dessert for any occasion. Serve warm or chilled.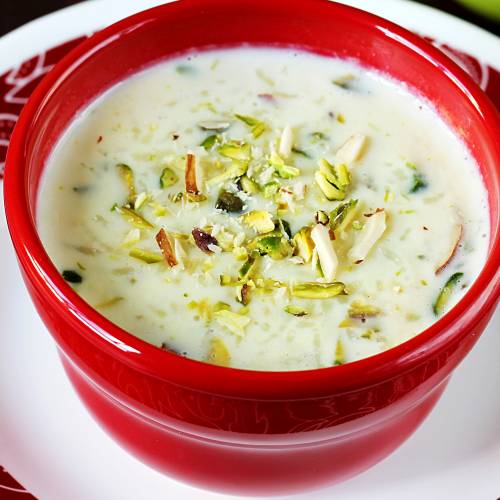 Peanut chikki is a Indian sweet traditionally made with jaggery and peanuts. This post will help you make perfect chikki.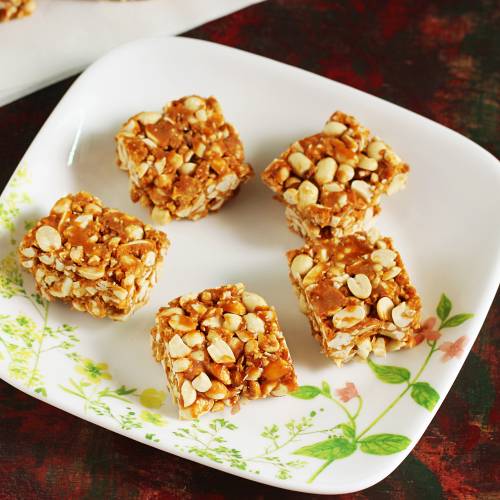 Makara sankranti recipes – Laddu
Ladoos are a special delicacy made during this festival. Most people make different kinds of ladoos & share them with friends, relatives and neighbors. You can check this collection of 32 ladoo recipes – Here are some
Til Laddu or sesame ladoo are sweet balls made with roasted sesame seeds, jaggery and cardamom powder.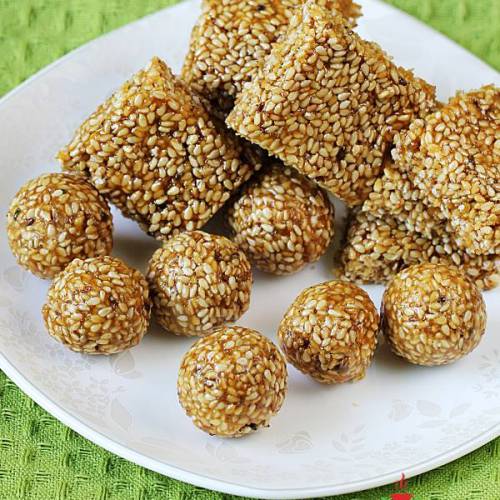 I have shared 2 recipes to make Sesame seeds ladoo here in the same post. This second recipe is from Andhra cuisine. These are super easy to make and are delicious.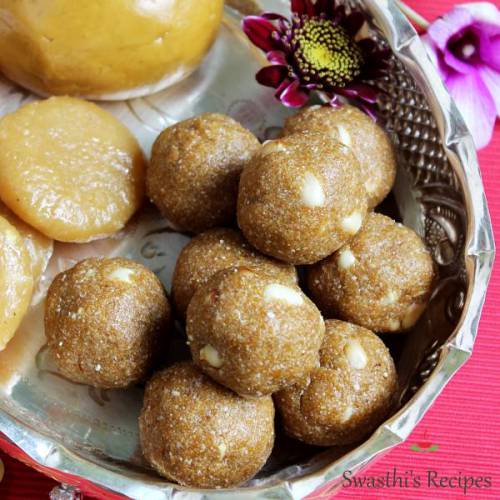 Coconut ladoo are another kind of popular sweet balls made with coconut, sugar or jaggery and cardamom powder. I have shared 3 different recipes in that link.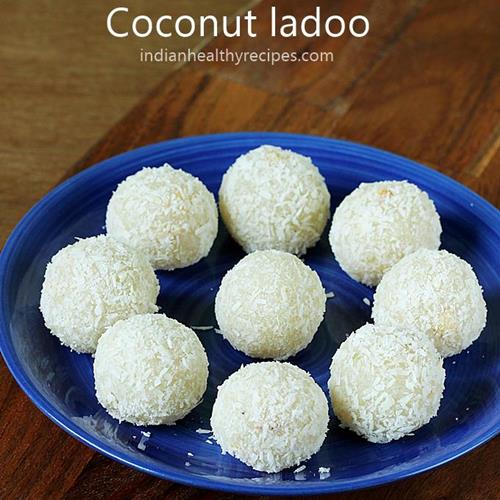 Rava ladoo are made with roasted semolina, sugar, nuts, raisins and ghee. The recipe is easy and you can make these ahead.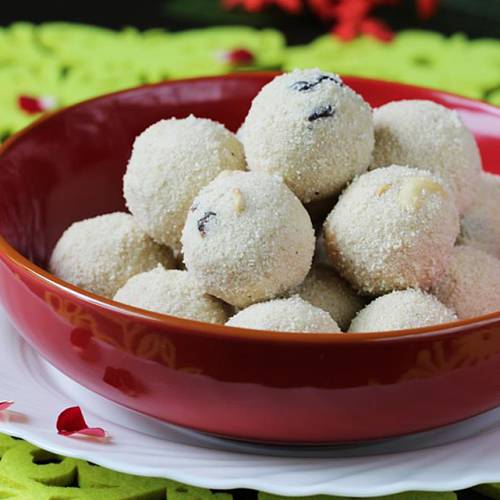 Sunnundalu or urad dal ladoo are popular sweet from Andhra Pradesh. Ariselu and sunnundalu are made specially for Sankranti in most telugu speaking households.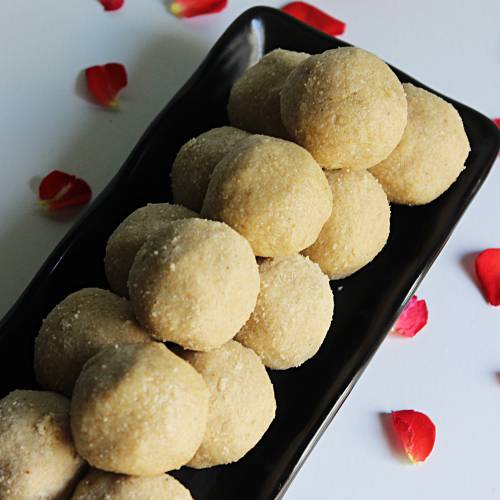 Besan ladoo are delicious & aromatic sweet balls made with gram flour, sugar, ghee and cardamom powder. This recipe will give besan laddu with a melt in the mouth texture.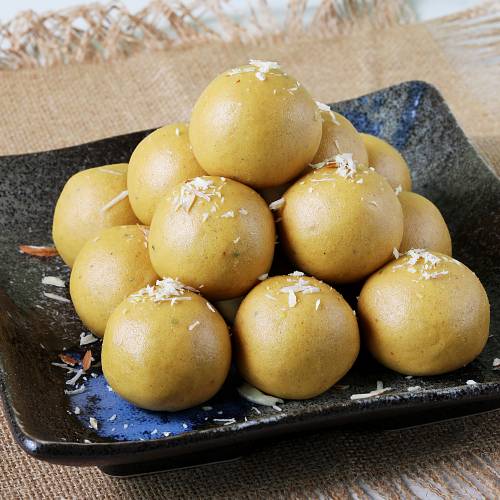 You can also check this list for more Sweets recipes.
Makara sankranti recipes – Burfi
Coconut barfi is perfect to make for any occasion or celebrations. This recipe will help you to make the best coconut burfi without using khoya. You can also check this Rava burfi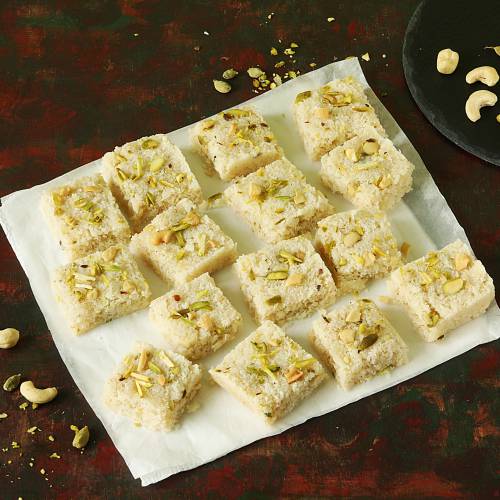 7 cups barfi is a sweet made with besan, sugar, milk and ghee.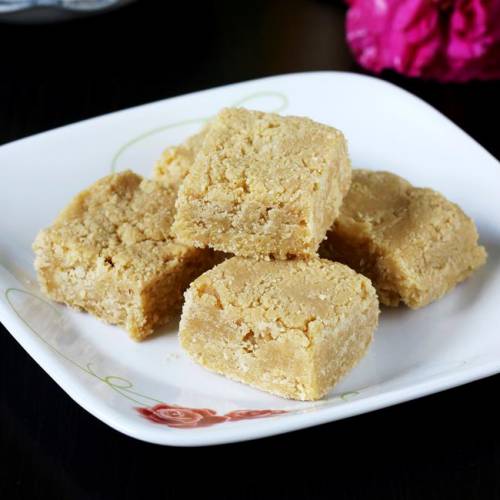 Mysore pak recipe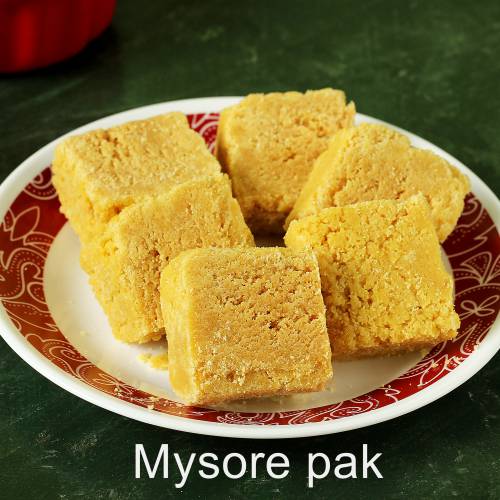 Badam burfi – you can also make this with store bought almond flour or almond meal.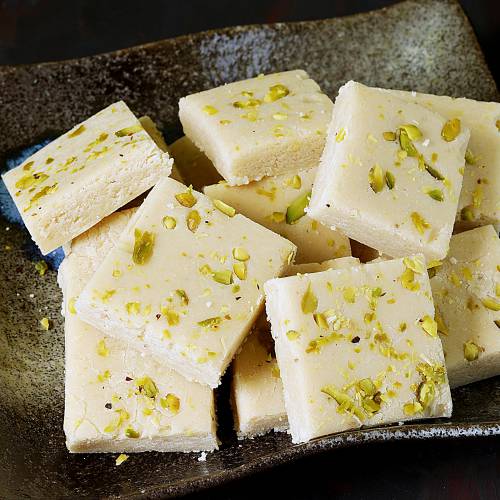 Makara Sankranti recipes – Snacks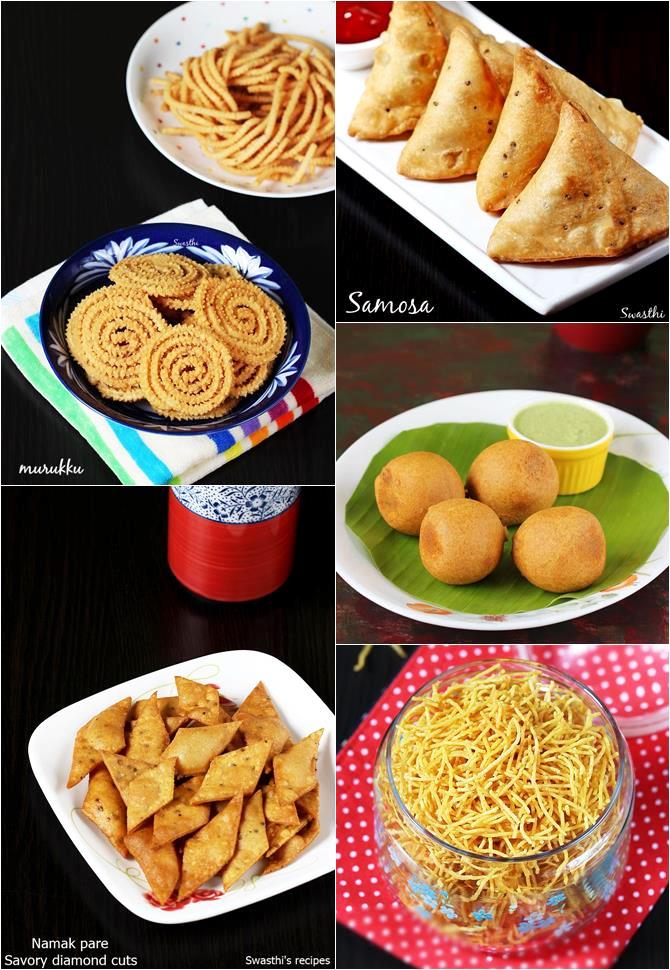 Vada, Masala vada, Murukku, Chakli, punugulu and bonda varieties are made for snack or breakfast. You can check the list of 60 snacks recipes. Here are the links to some of them you may try
Medu vada – garelu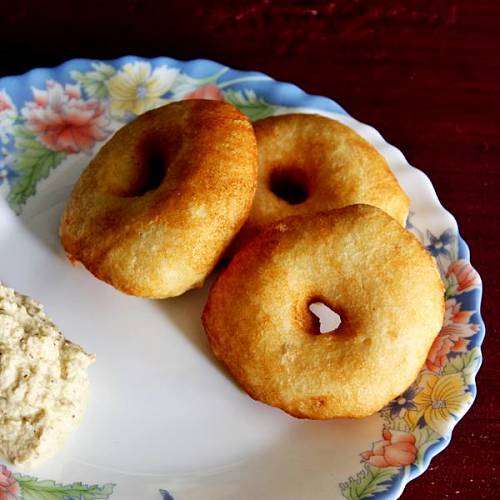 Masala vada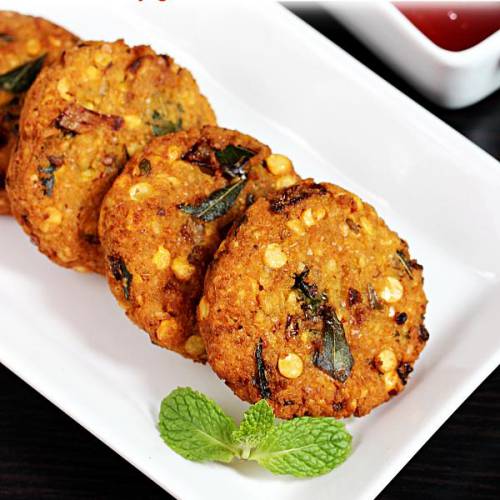 Punugulu are a easy snack made with idli/ dosa batter.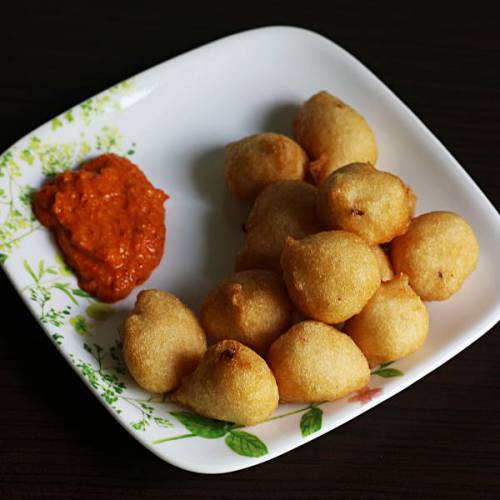 Mysore bonda is a easy snack made with wheat flour, spices and herbs. You can also check this Wheat flour sweet appam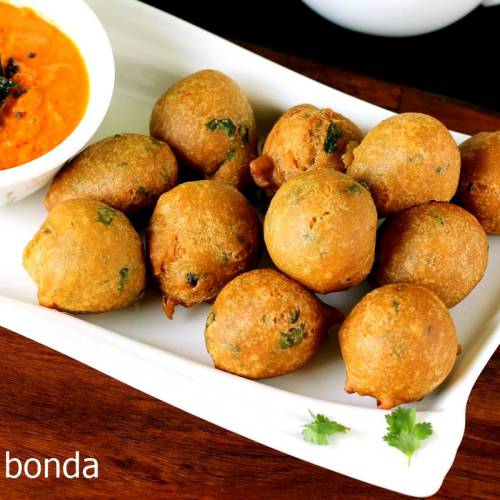 Murukku or murukkulu is one of the snacks that is made in most Telugu homes for Sankranti. You can also check this Chakli recipe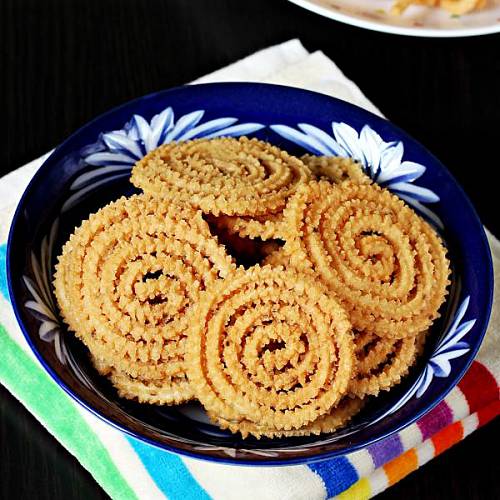 Butter murukku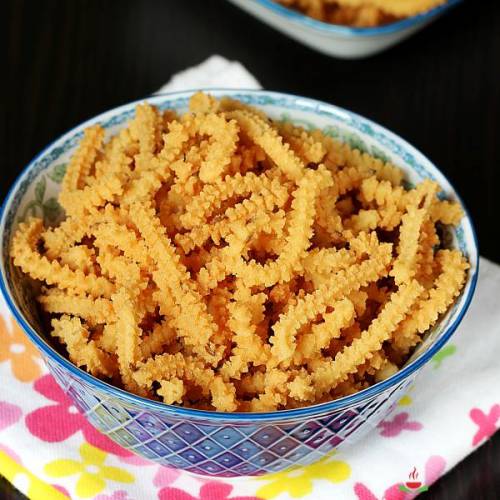 Nippattu is a another snack made with rice flour. You can also check this Thattai & Chekkalu recipe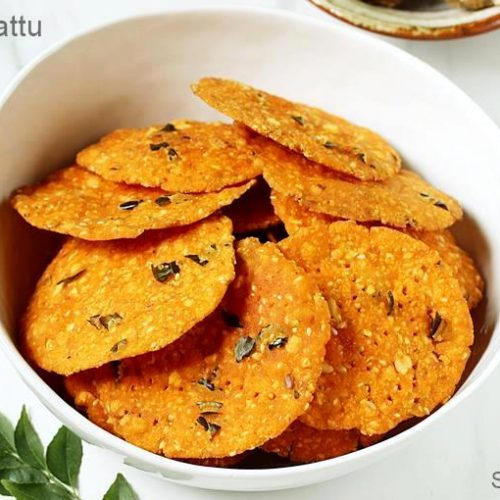 Payasam recipes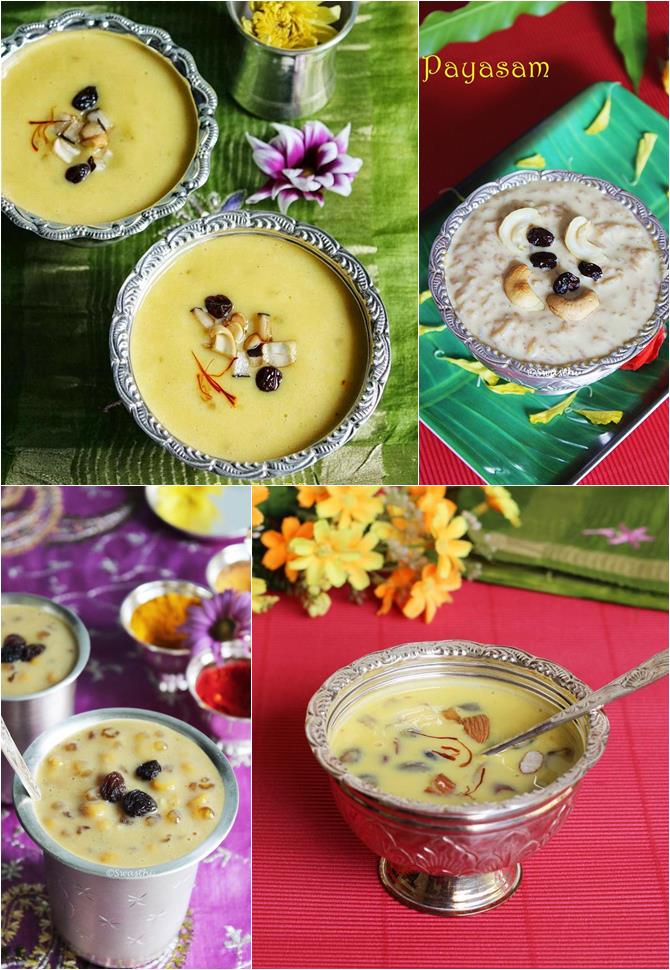 You can find the collection of 17 Payasam recipes here. Traditionally rice payasam with cow's milk, jaggery and ghee is prepared on Bhogi. Here are some you can try
Rice payasam with jaggery – This is a traditional recipe made with rice. You can also check this Rice kheer with sugar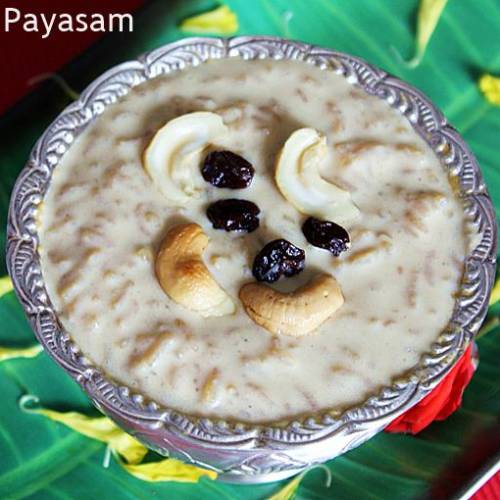 Semiya payasam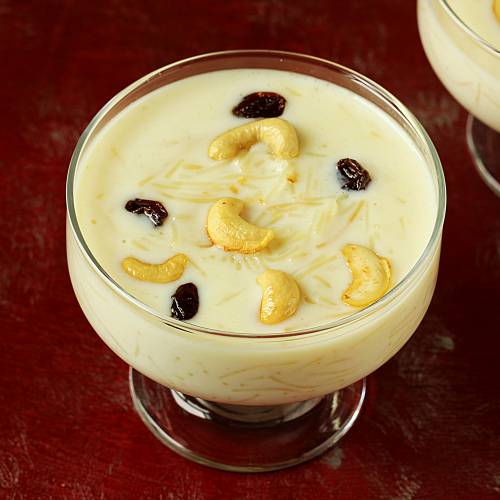 Pala Thalikalu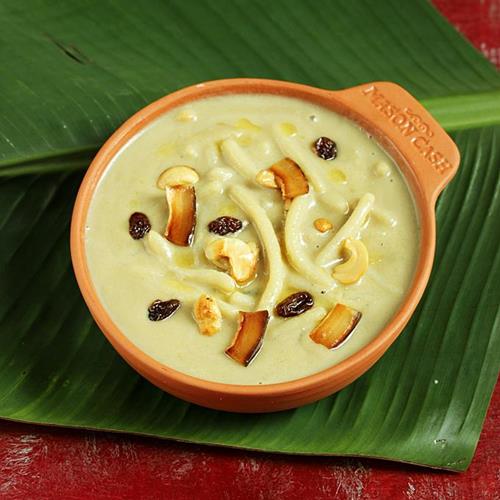 Chana dal payasam & Moong dal payasam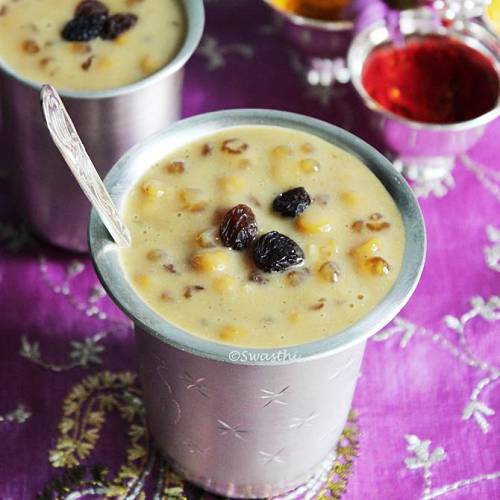 Sabudana kheer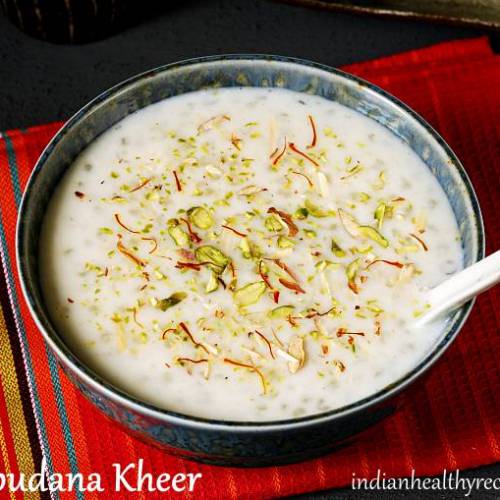 Rice recipes
Here are some of the quick rice recipes you may try for the festive menu
Pulihora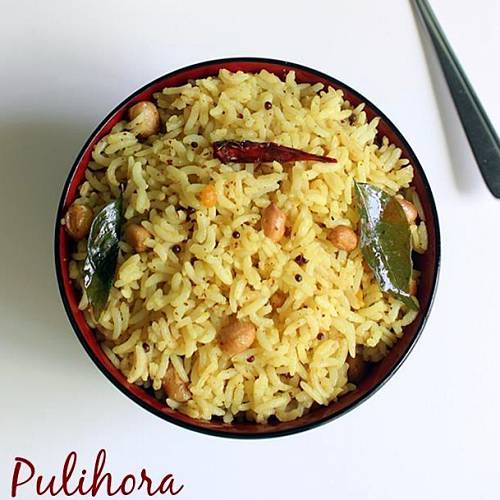 Puliyogare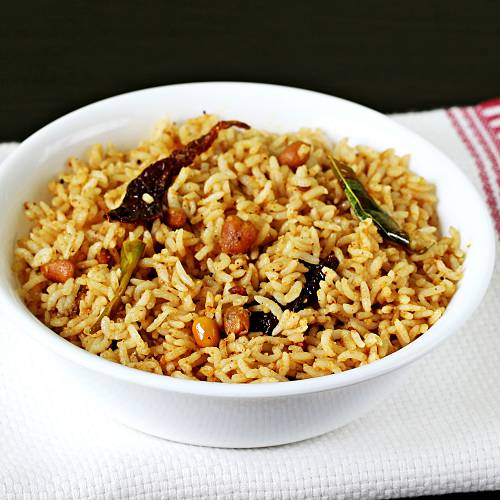 Bisi bele bath
Sambar rice
Vangi bath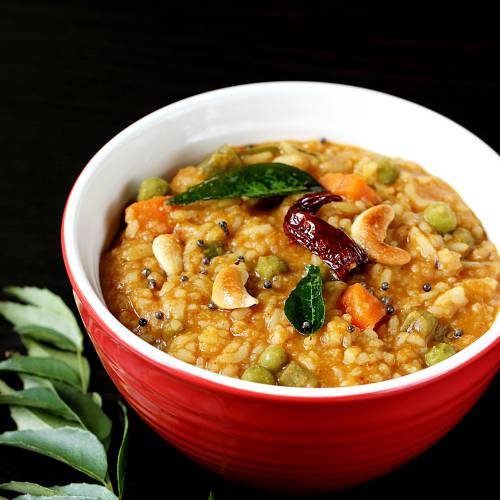 Lemon rice
Curd rice
Mango rice
Temple style curd rice
Side dishes
These are some of the sides we prepare for a festive meal. If you do not eat onion, ginger and garlic, just skip them from the recipe.
Sambar
Veg kurma
Gutti vankaya
Brinjal fry
Ladies finger fry
Raw banana fry
For more recipes please use the menu bar.