Lassi Recipe in 3 exciting Flavors! Lassi is a super refreshing, creamy and thick yogurt based drink from North Indian Cuisine. Refresh yourself anytime with this cool and creamy Lassi. This is also a great way to get the power of yogurt throughout your busy day. Not only is a Lassi super delicious but is also great for your digestive health making you feel the best!! In this post I share Lassi Recipe with 3 different flavor options.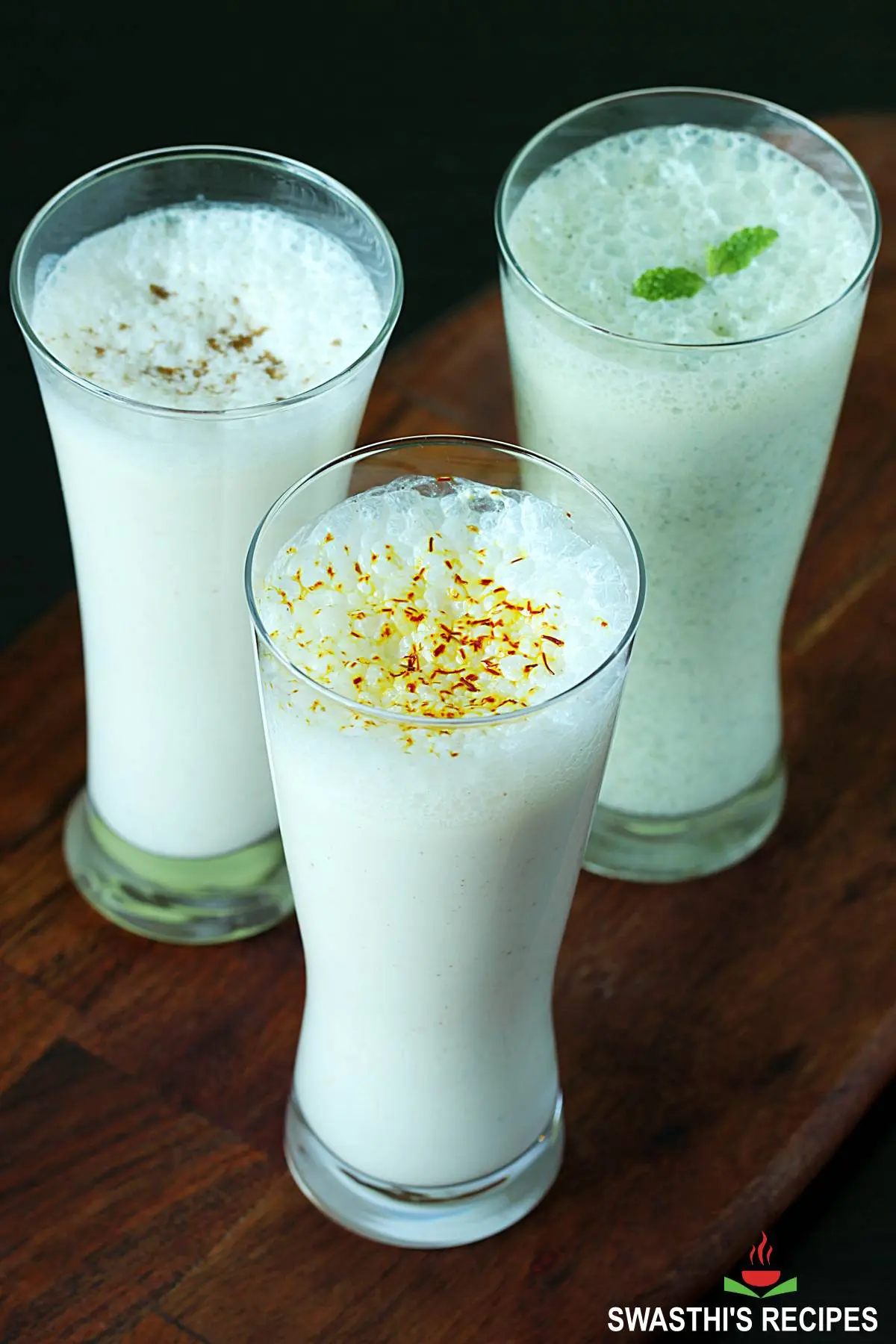 Though Lassi originated in Punjab, India, it is enjoyed all over the country & across the world as a refreshment. You will find Lassi being made not only in the North Indian households but is also served in restaurants, dhabas, cafes, street stalls & pretty much everywhere in the Indian Subcontinent.
What is Lassi?
Lassi is a traditional yogurt drink that's popular in North India. Made with yogurt, water or milk & various seasonings, it can be made to a either sweet or salty drink. Sweet Lassi has ingredients like sugar, ground cardamoms and some times milk or cream. Salt lassi has simple ingredients like salt and water.
You will find numerous flavor variations like kesar lassi, mango lassi, gulkand lassi, fruit and nut lassi, paan lassi & the list is endless … You will find a lot of street vendors selling Lassi in clay cups known as kullad/ kulhar. Most often these are garnished with fresh cream or butter.
Traditionally it is made with a wooden churner or whisk known as mathani. In the modern times, most people use a steel whisk or a blender. Lassi gets the best texture by churning curd with a mathani and not by blending.
Now that most of us won't have this, we use a handheld whisk, milk frother, an electric mixing rod, immersion blender or just a fork.
Most Indian homes set yogurt at home regularly so it is obvious that we use Homemade Curd to make Lassi. Fresh set curd, that's not sour is best for this recipe. But even store bought yogurt is good to use.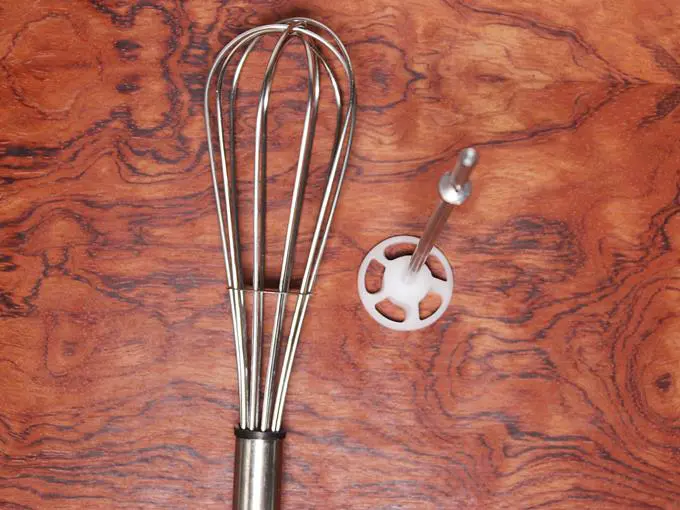 Sweet Lassi
Sweet Lassi, as the name says, is sweet in taste and is more like a dessert drink. The thick super rich and creamy texture contributes to heaviness of the drink. It is flavoured with cardamom powder but saffron & rose water also go well.
Traditionally, sweet lassi is served with white butter or cream that forms over the yogurt. So the drink is on the heavier side & you can consider that as a rich creamy dessert drink.
My recipe will give you a lighter version of what you get in the North Indian restaurants. Delicious, thick and lighter, yet satisfies your cravings for a chilled yogurt dessert drink. This version can be taken ahead to create many flavor variations as below:
Add some pistachios and saffron to make this a Kesar Pista Lassi.
Go with some dry fruits and nuts like dried figs, pista and almonds, you will make a Dry Fruit Lassi.
Add some Gulkand & betel leaves or a sweet pan to make Paan Lassi.
You will also get to see sweet lassi with numerous toppings like ice creams, rabdi, khoya & even sorbet in the restaurants & street stalls. For a homemade version you can simply garnish it with some sliced nuts if you prefer or just with saffron strands.
Though sugar is the widely used sweetener here, it can be replaced with any other like honey. Lot of people also use milk or cream to make lassi but I don't. Just use full fat yogurt for that creamy taste.
Salted Lassi
Salt lassi is by far the healthiest of all the versions as there is no added sweetener. But it is still thick, creamy and not as heavy as the sweet version. This is flavored with roasted cumin seed powder which is known as bhuna jeera powder.
Salted lassi is believed to aid digestion as it is flavoured with cumin and black salt. My recipe also uses a small amount of chaat masala for that extra zing.
While salted lassi may look similar to Chaas, but it is not as the consistency of lassi is thicker than chaas.
Mint Masala Lassi
Lemon mint lassi is the third flavor that is made time & again in my home. Because it is healthier and we want to use up the excess mint leaves we have after making biryani.
This is also the most refreshing lassi that is also healthy, light and helps you digest food easily after a heavy meal.
Lemon and mint are never added to the traditional salted lassi but believe me this is great to enjoy on a hot summer day. Keeps you cool naturally.
More Summer beverages
Thandai recipe
Dry fruits milkshake
Badam milk
Cold coffee
Chocolate shake
How to make Sweet Lassi (Stepwise Photos)
I prefer to make it in a bowl, just by whisking. It won't need you to put a lot of effort. However you may use a blender, just add all the ingredients & blend until frothy, making sure not to over do.
1. Add 2 cups chilled curd to a deep bowl or a blender. Do note that using sour curd may need addition of milk and more sugar. I do not prefer the combination of curd and milk together. So I make sure to use fresh curd.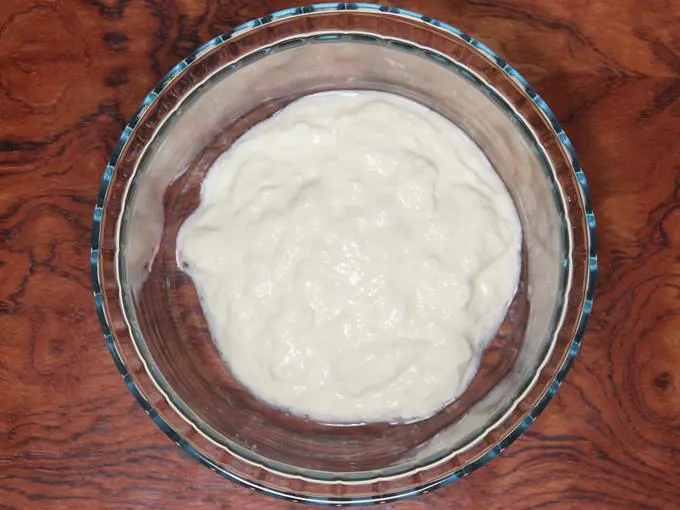 2. Whisk it well until smooth. You should not see any grainy yogurt. I used a whisk here. You can also use a immersion blender or mixing rod.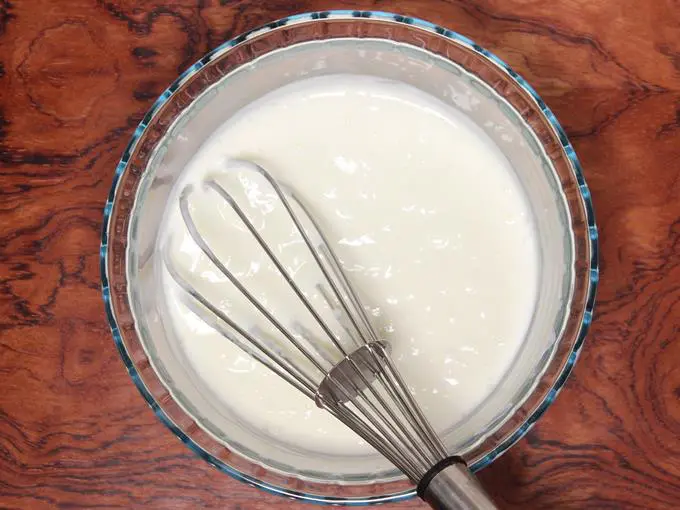 3. Next add 3 to 4 tablespoons sugar, 1 pinch of saffron strands or 1 teaspoon rosewater. If you do not have saffron strands or rose water, simply skip both.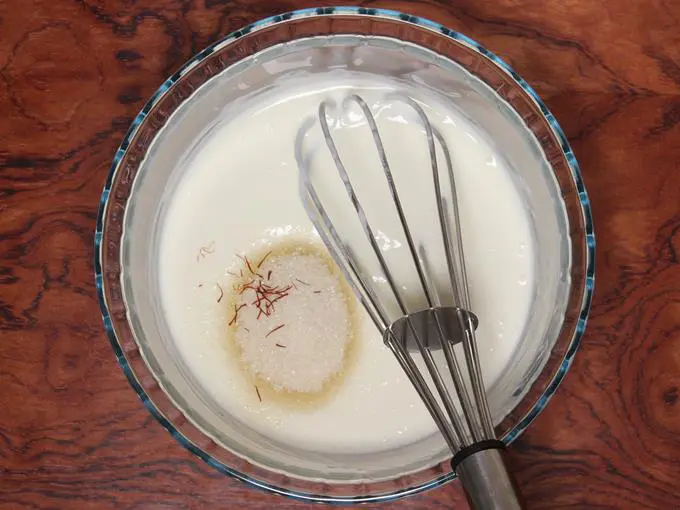 4. Add ¼ to ½ teaspoon cardamom powder. I removed the husks of the 10 whole green cardamoms & powdered them with little sugar in a grinder. Use only a bit for this.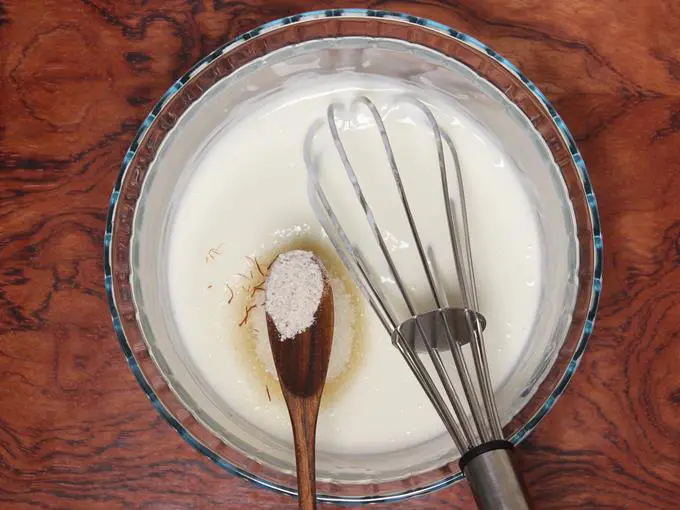 5. Whisk everything well until sugar dissolves.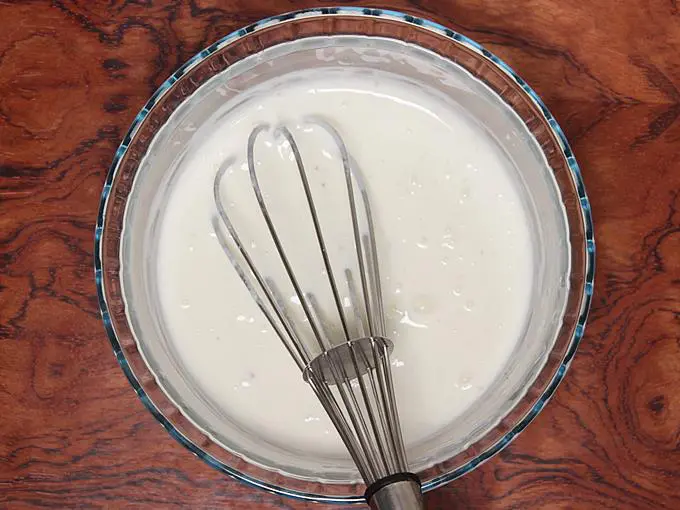 6. Add half to 1 cup chilled water or whey from yogurt or milk. Adjust water as required to suit your taste. If you want very thick consistency then use half cup. Start with ¾ cup water if you are using Greek yogurt. If you are not serving it right away then you can also use boiled and chilled milk in place of water. Whisk very well until frothy. Pour this to the serving glasses. Taste test and add more sugar or cardamom powder to suit your taste.
Or simply blend in a blender until frothy.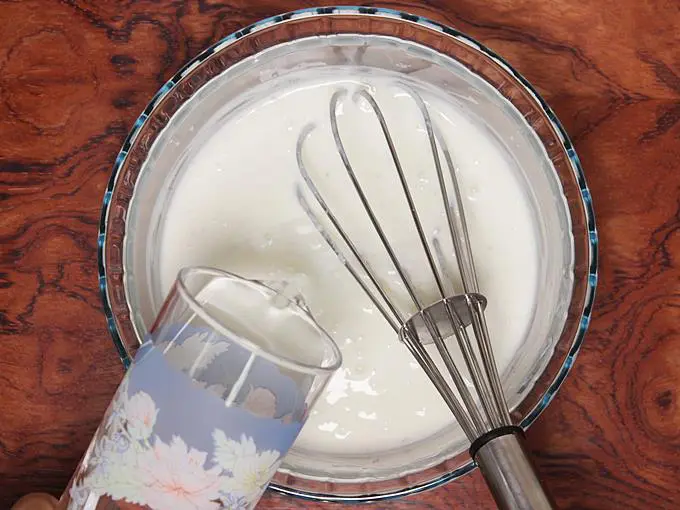 You can garnish with any of these – saffron, chopped nuts or cardamom powder.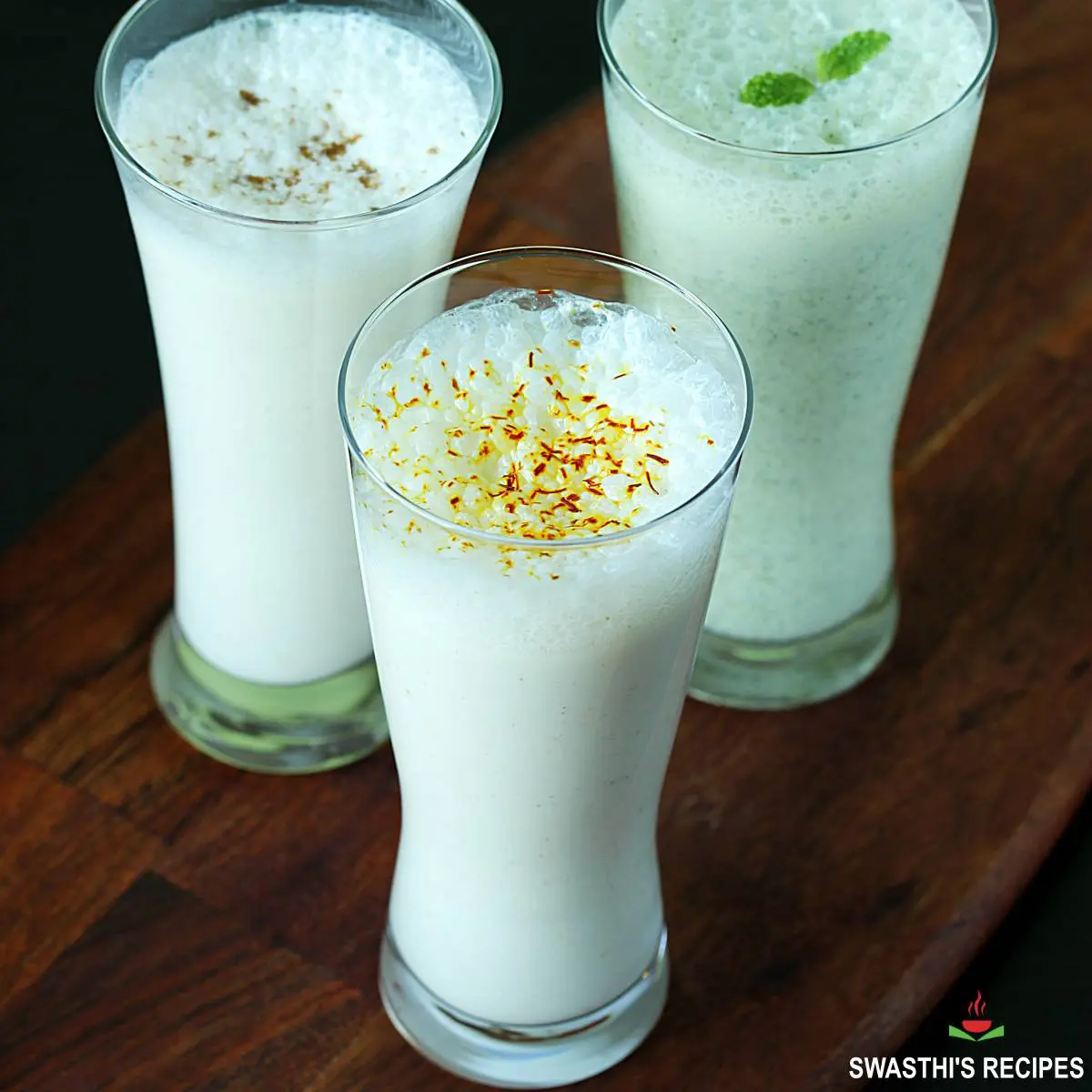 How to make Salted Lassi
1. On a low heat, dry roast jeera/ cumin seeds until they begin to smell good and aromatic. Cool them completely and powder finely in a spice jar.
2. Whisk 2 cups chilled curd in a bowl or jug. Add half teaspoon black salt or Himalayan salt and ½ to 1 teaspoon roasted cumin powder. Whisk everything well until smooth.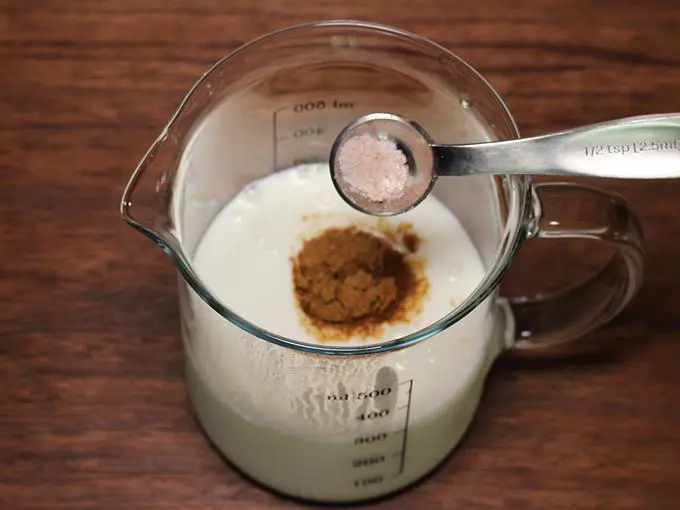 3. Pour half to 1 cup chilled water and whisk again until you see froth on top. Taste test and add more salt or cumin as required.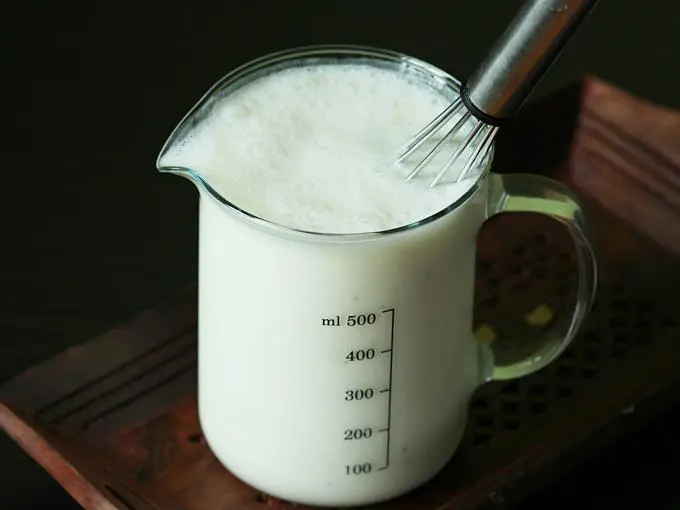 Make Mint Masala Lassi
Among all the varieties, this is one of the best during summers. Fresh mint keeps the body cool and stimulates the digestion. Consuming this after a heavy meal helps in digestion. Lemon juice is another key ingredient in this, do not skip it.
1. Chill 2 cups curd well and transfer to a blender jar.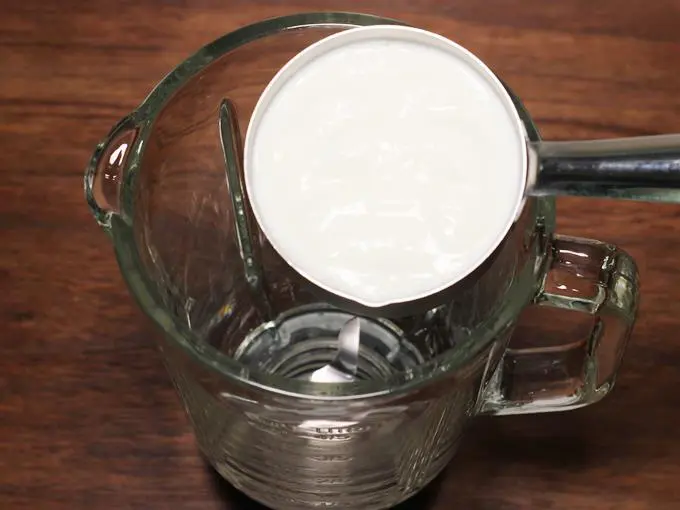 2. Pour half cup chilled water.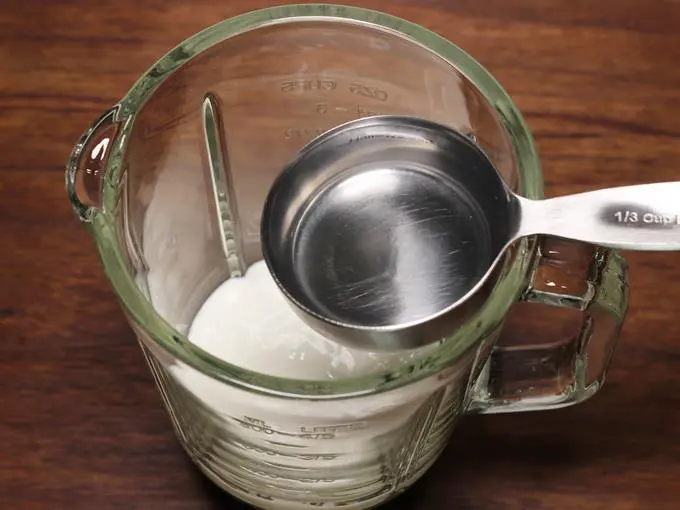 3. Adding 1 teaspoon sugar is optional. It helps to balance the taste. I do not make it too sweet.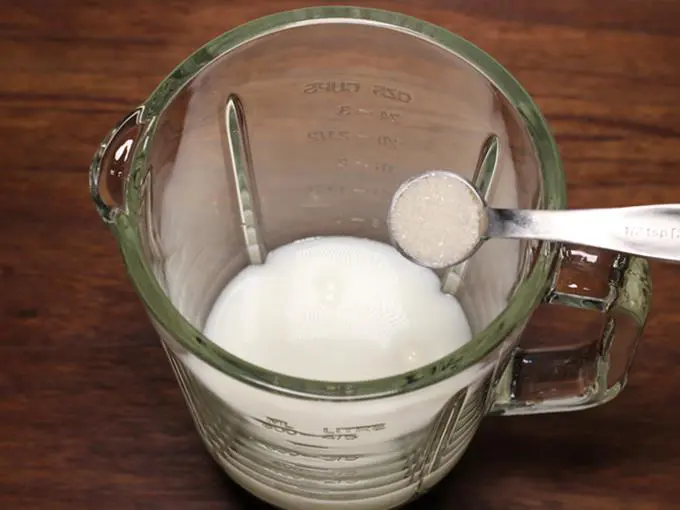 4. Next salt too add to suit your taste. Also add ½ teaspoon cumin powder and ⅛ teaspoon chaat masala.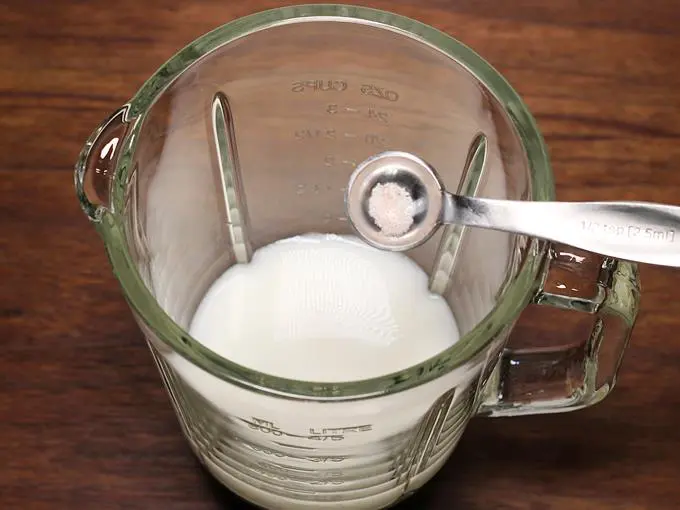 5. Clean ½ to ¾ cup mint/ pudina leaves and wash them well in a pot of water. Drain and add them here. I also use a tiny bit of chilli just for mild heat. Squeeze in lemon juice.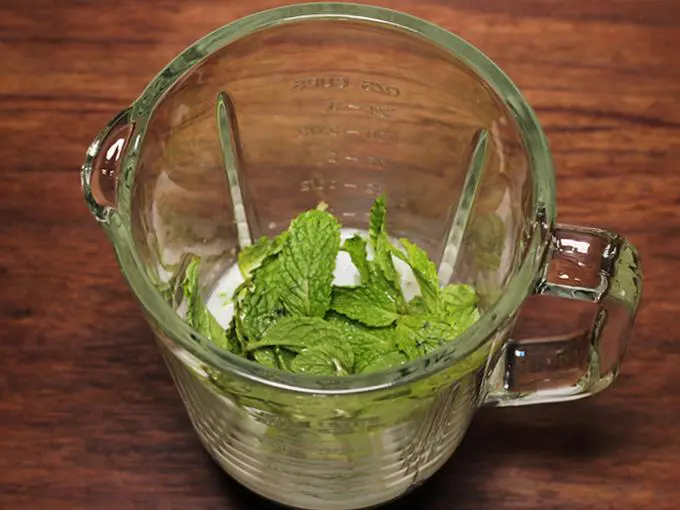 6. Blend until frothy and smooth.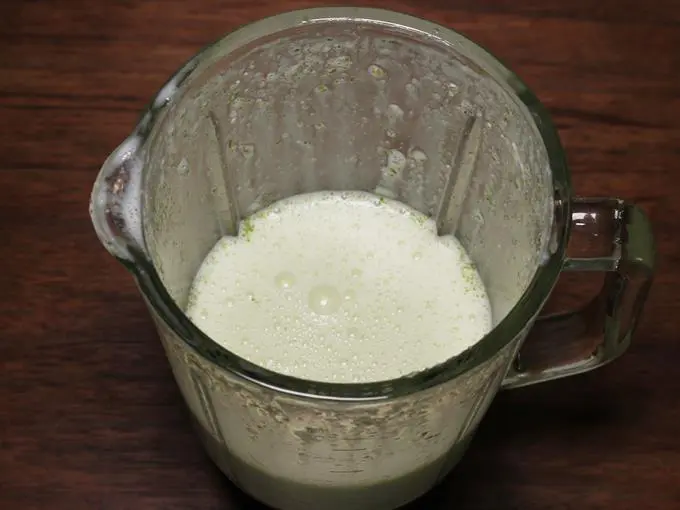 Pour it to serving glasses.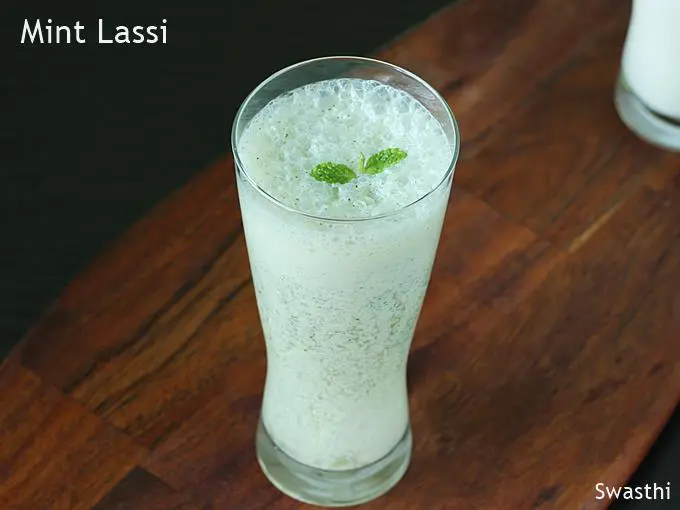 Pro Tips
Avoid using sour yogurt and preferably use homemade curd.
Use full fat curd to make a thick, tasty & creamy drink.
Lassi is usually thicker than chaas or the Indian buttermilk. So add chilled water only as needed to bring the yogurt to consistency.
For a low fat version, use low fat yogurt but it does not yield the real taste of lassi.
Adding mint leaves, jeera powder, lemon juice & salt to your lassi helps to beat the summer heat.
I do not add milk to my lassi instead prefer to use fresh curd. Usually milk is used to reduce the sourness from the curd and bring in a creamy flavor.
More Flavorings Options
Here are some fruit flavors I have tried
1. Add 1 cup cubed ripe mangoes, along with 3 tbsps sugar, ¼ tsp cardamom powder, ¾ cup yogurt and ¾ cup water to a blender jar. Blend until smooth to have a delicious mango lassi.
2. Blend together 2 tbsps rose syrup with 1 cup yogurt, 2 tbsps sugar & half cup water to have a delicious rose lassi.
3. Add 1 cup strawberries to a blender along with 2 tbsps sugar, 1 cup yogurt & half cup water. Blend until smooth & frothy to make strawberry lassi.
Related Recipes
Recipe Card
How to Make Sweet Lassi
If you do not have cardamom powder, then add few cardamoms to a spice jar and powder them. To make a fine powder quickly you can also add few tbsp of sugar and powder them. 

Add sugar, cardamom powder and saffron to the smooth yogurt.

Whisk well. Pour water and whisk until very frothy. Taste test and add more water or sugar if needed. Transfer to serving glasses and garnish with chopped nuts.

Make Salted lassi: If you do not have cumin or jeera powder, just dry roast cumin on a low flame until aromatic. Cool and make a fine powder in a spice jar.

Add salt and cumin powder to the whisked yogurt. Whisk and pour water. Whisk again until frothy. 

Make Mint Masala lassi: Pour curd, water, salt, sugar, cumin powder, chaat masala, mint leaves, lemon juice and chili to a blender.

Blend until frothy. Pour to serving glasses. Best served chilled.
If using Greek yogurt you will need about 3/4 to 1 cup liquid. For homemade yogurt you will need only half cup liquid.
Alternative quantities provided in the recipe card are for 1x only, original recipe.
For best results follow my detailed step-by-step photo instructions and tips above the recipe card.
Nutrition Facts
Lassi Recipe (Sweet, Salt, Mint Masala Flavors)
Amount Per Serving
Calories 147
Calories from Fat 45
% Daily Value*
Fat 5g8%
Saturated Fat 3g19%
Cholesterol 21mg7%
Sodium 79mg3%
Potassium 253mg7%
Carbohydrates 19g6%
Sugar 19g21%
Protein 5g10%
Vitamin A 160IU3%
Vitamin C 0.8mg1%
Calcium 198mg20%
Iron 0.1mg1%
* Percent Daily Values are based on a 2000 calorie diet.