Idli Upma is a quick and simple South Indian breakfast made with steamed idlis, spices, curry leaves and peanuts. This 10 mins super quick dish is a great way to use up your surplus idlis. I had always wondered why would anyone want to make Idli Upma instead of enjoying hot idli with sambar or chutney. Because that's how my family always loved idlis. Since I never cook excess foods, there is almost never leftovers in my home. So I had never made this.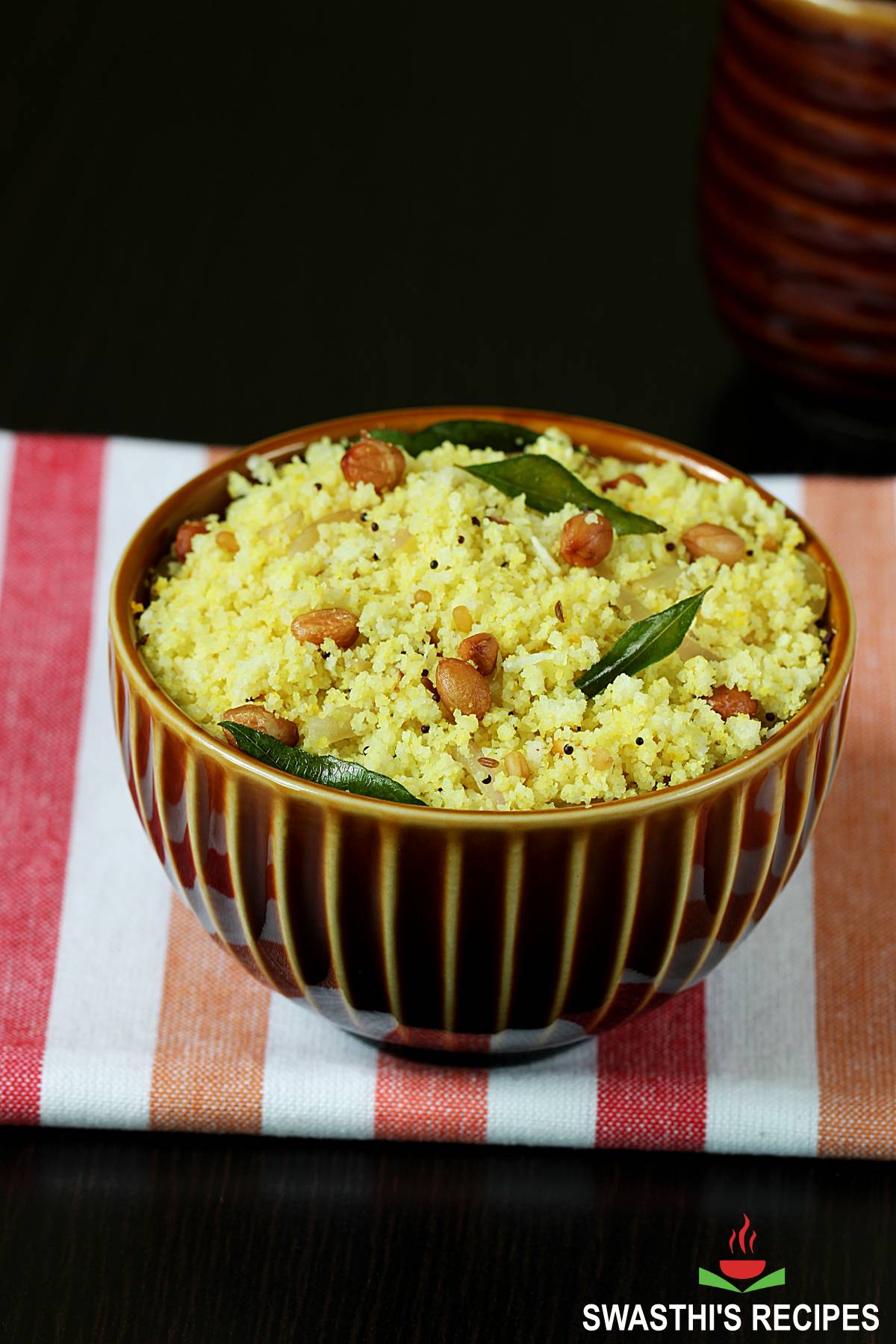 I heard my Mom say she made idli upma because she was bored with the regular idlis & it turned to be super delicious with some lemon juice squeezed over it.
A few years ago I made some extra Idlis only to try my Mom's Idli upma recipe and yes it turned out super delicious. Since then I have been making this often.
About Idli Upma
For the uninitiated, Idli Upma is a South Indian tiffin made by crumbling Idlis (steamed lentil cakes) & tempering it with whole spices & curry leaves. Since the tempering is the same as we make it for UPMA, this dish is known as Idli Upma.
Spices like mustard, cumin seeds, ginger, green chilli & turmeric are used for flavor. A small amount of lentils like chana dal (bengal gram) and urad dal (skinned black lentils) are used for a nutty aroma and crunch. Curry leaves round up the flavors.
Chilli idli, Idli fry, Idli manchurian, Masala idli, Kheema Idli are the most common ways to use up left overs. But this Idli upma is the quickest that one can make under 10 mins. This can be enjoyed for a evening snack or quick breakfast.
For this recipe I have used plain Idlis made from this Soft Idli Recipe post. Feel free to use any kind of idlis – large or mini and even ragi idli, millet idli or even rava idli work well. But make sure you use cold idlis and not hot.
You need to crumble the idlis before making the tempering so you will cool them down first. If you try to crumble hot idlis they will turn lumpy and mushy.
For more quick Breakfast recipes, you may check
Poha recipe
Rava upma
Rava uttapam
Ven pongal
How to make Idli Upma (Stepwise Photos)
1. Crumble the idlis. For this recipe, we need cooled and preferably refrigerated or frozen idlis work well. Idli made using rice and not idli rava taste best for this. I have used about 6 large idli. I use this Idli recipe.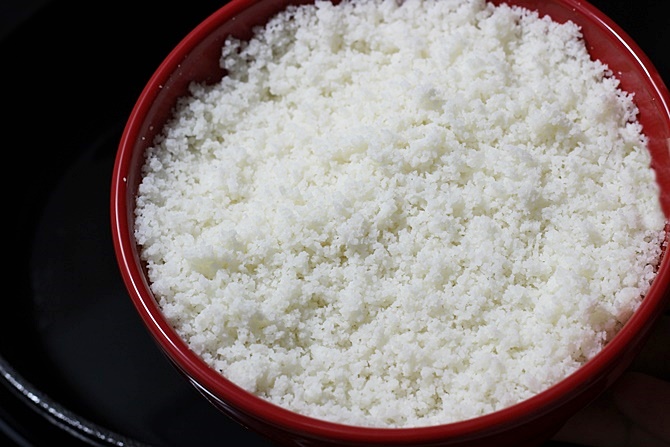 2. Heat oil in a pan. Add mustard and cumin, when the mustard begins to crackle, add chana dal & urad dal. Dals lend a good aroma to the upma. You can also skip them.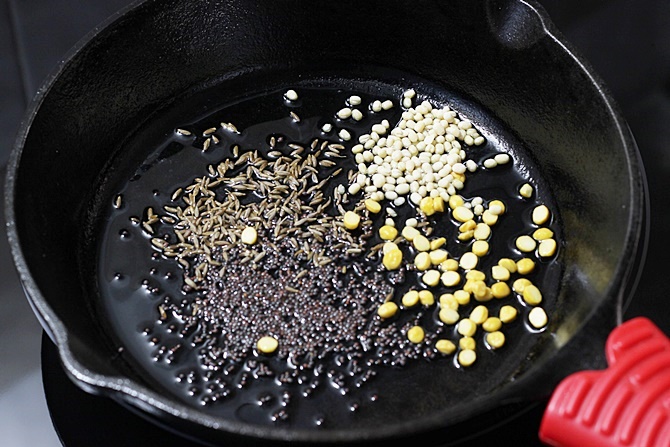 3. Fry peanuts until golden. I prefer them in any of my upma recipes, if you do not like you may skip. But without dals and peanuts upma will turn out bland.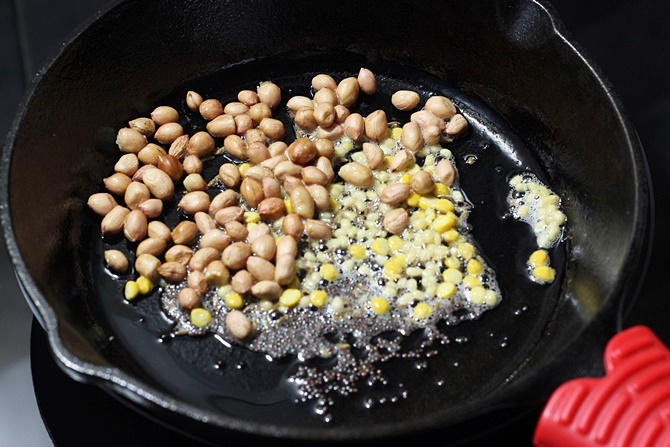 4. Add chili, ginger, curry leaves and onions. You can skip ginger if you do not like. Saute for 2 to 3 mins until the onions turn slightly transparent.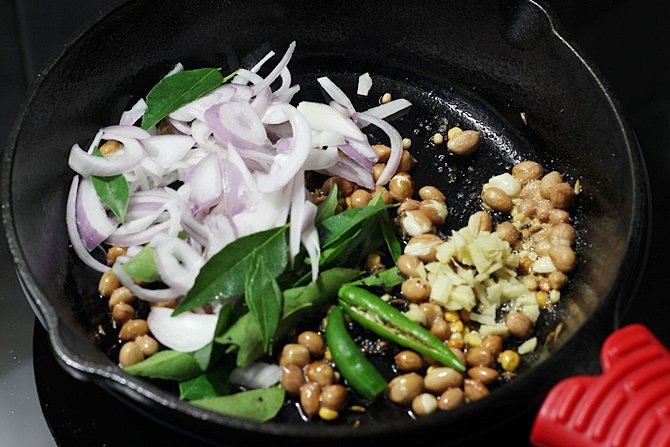 5. Sprinkle 1 tbsp water to the pan. This step brings out the flavor of onions, curry leaves and green chili like in the regular rava upma. Water also helps to soften the chana dal and urad dal.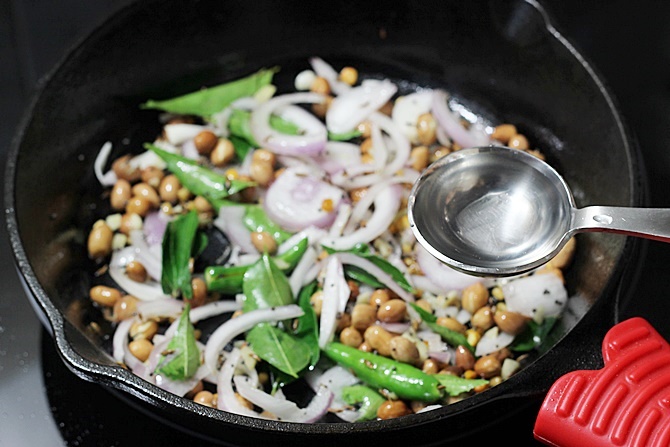 6. Sprinkle hing and turmeric. You can skip turmeric, we use turmeric (atleast a bit) for all savory foods, so used it here.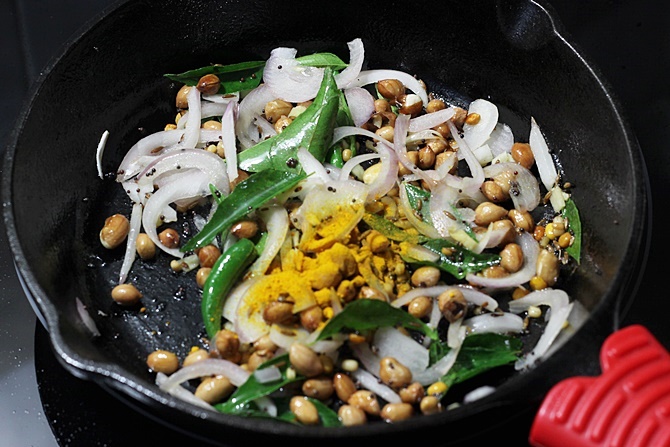 7. Add crumbled idli, coconut and coriander leaves. Coconut adds a different taste to the idli upma.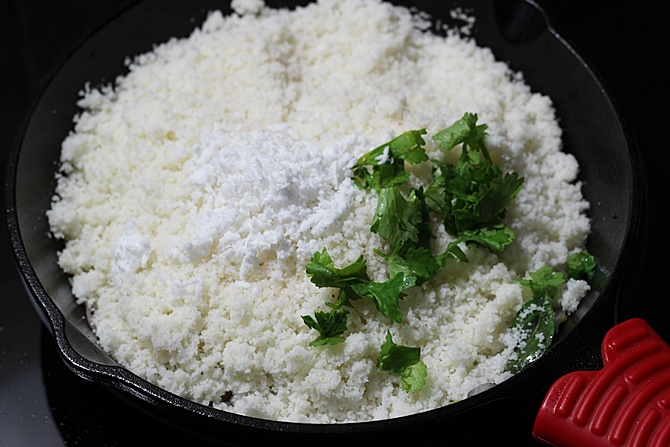 8. Mix everything well and sprinkle salt if needed. If your idlis do not have a slight sour hint, you can also add a tsp of lemon juice. Cover and cook on a low heat until the mixture turns hot.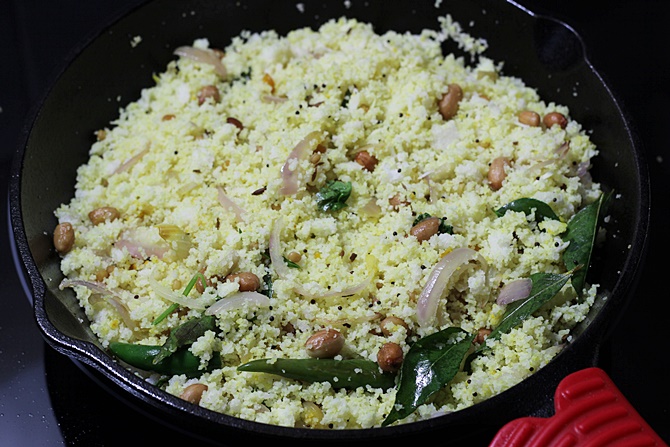 Serve Idli upma as breakfast or snack.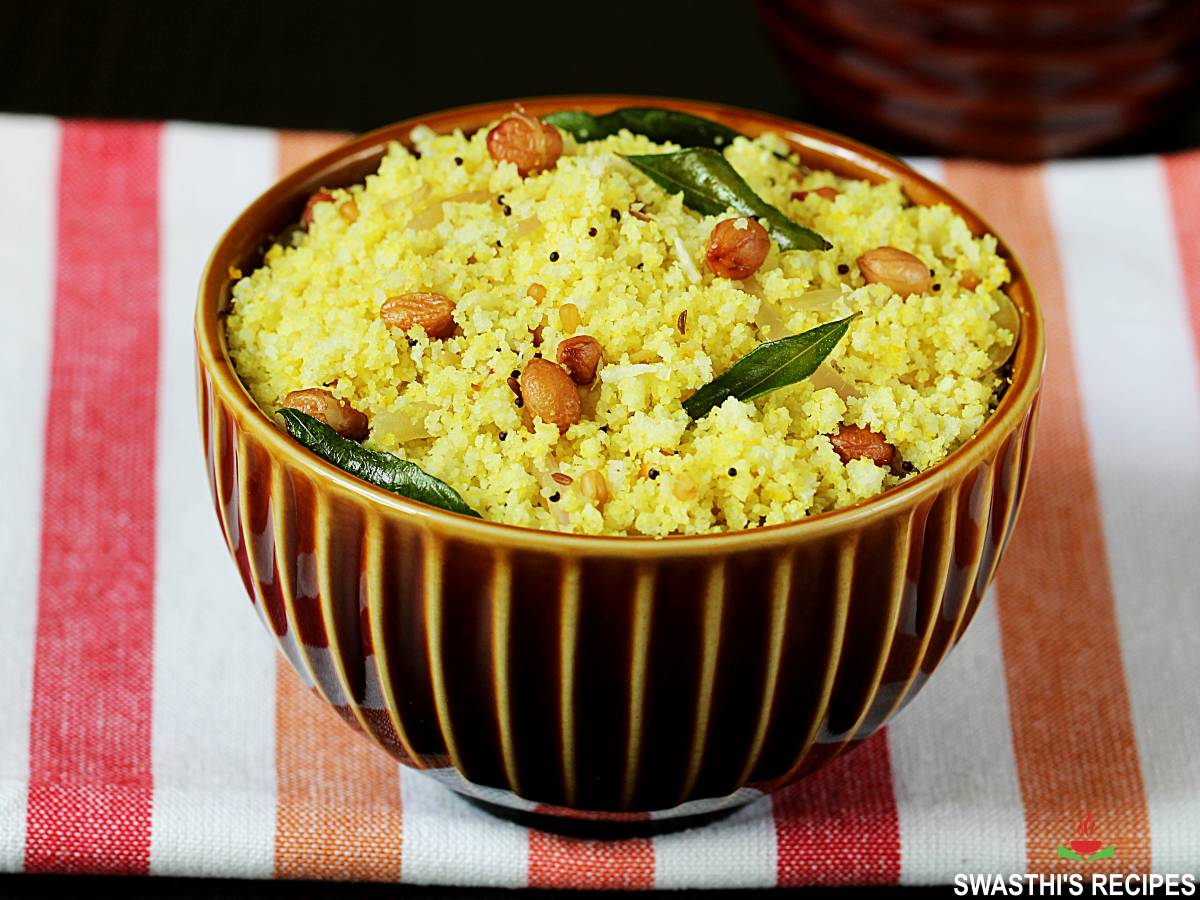 Related Recipes
Recipe Card
You can use any kind of idlis like plain idli, ragi idli, millet idli, rava idli or even left over khaman.
Make sure you use cooled idlis. Do not crumble hot idlis as they turn lumpy and mushy.
If you want you can also add a small tomato to the tempering. For this fry the peanuts first and set aside. Then follow the recipe and add tomatoes to the sauteed onions. Saute until the tomatoes turn mushy. Then add the crumbled idli upma. 
Alternative quantities provided in the recipe card are for 1x only, original recipe.
For best results follow my detailed step-by-step photo instructions and tips above the recipe card.
Nutrition Facts
Idli Upma Recipe (Leftover Idli Recipes)
Amount Per Serving
Calories 240
* Percent Daily Values are based on a 2000 calorie diet.
Idli Upma Recipe first published in August 2016. Updated & republished in January 2023.