Indian Dinner Recipes for any day of the week! Enjoy the wonderful flavors of authentic Indian cooking in the comfort of your home. From classic curry recipes, Biryani, pilaf, flatbreads and many more to enjoy for dinner, this post gives you a ton of variety to choose from both North Indian & South Indian cuisines. Explore these latest Dinner Ideas that are my hand-picked favorites! You will find vegetarian classics like Dal Makhani, Palak Paneer, Sambar, Vegetable Jalfrezi & meat populars like Chicken Biryani, Butter Chicken, Vindaloo & Jalfrezi.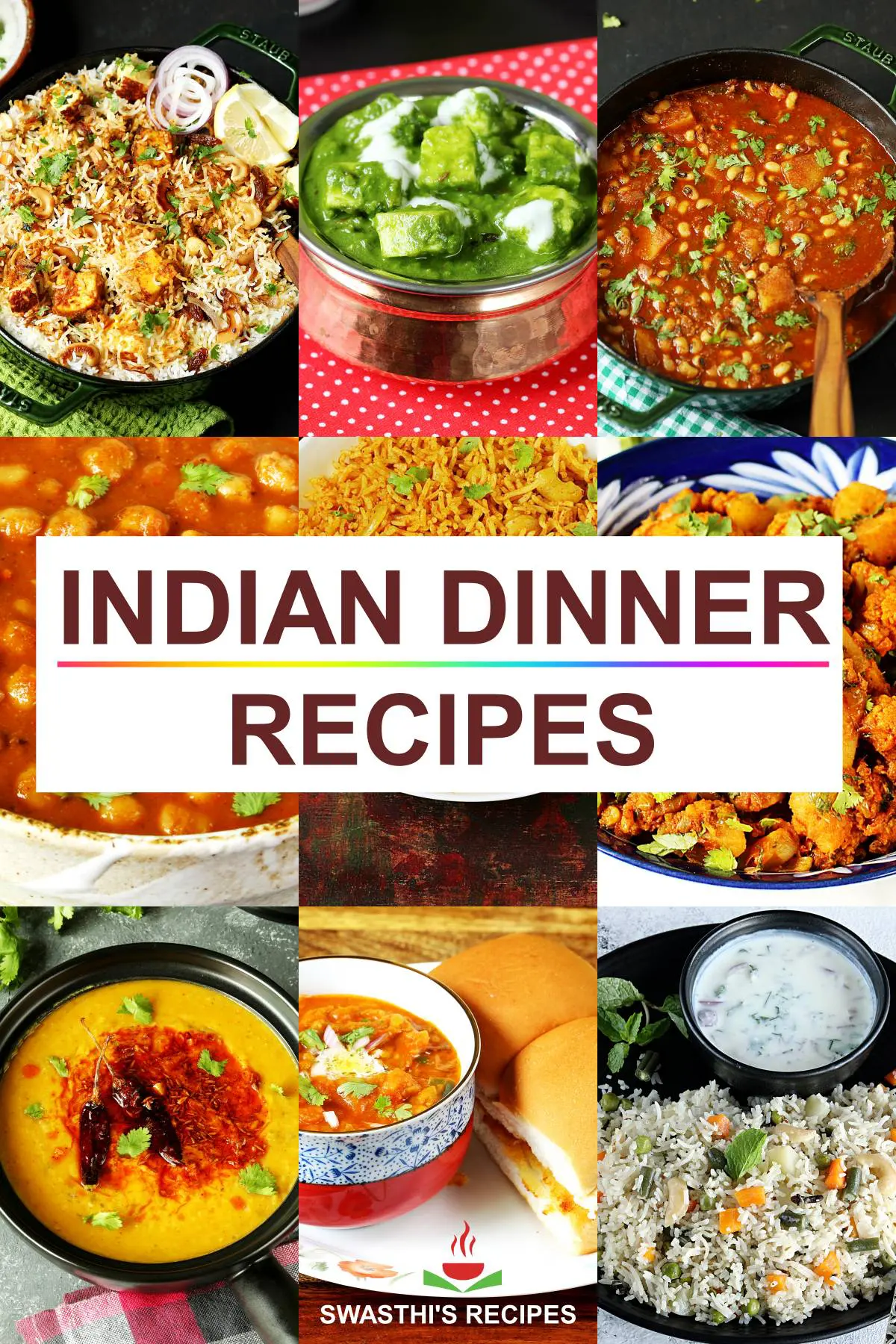 These tried and tested recipes are a family favourite & are sure to please everyone. This collection includes restaurant and homestyle recipes which you can plan for your weekend and weeknight dinners.  
Easy Indian Dinner Ideas
If you are wondering what to make for dinner, then this may help you. Usually South Indians eat rice, curry, veggie stir fry, sambar and rasam for dinner. Some people also eat chapathi and vegetable curry.
Many people even love to eat only breakfast foods like Idli, crispy dosa for their dinner as it is easier to prepare. I have included only some Instant recipes below. For more you can check this link – BREAKFAST RECIPES.
South Indians also love their easy rice dishes like curd rice, coconut rice, ghee rice and coconut milk rice. I have included only a few rice dishes in this post. For more you may check this link – RICE RECIPES. You can also check DAL RECIPES here.
North Indians eat roti, sabzi, dal, chawal for their meal. A special dinner has dal makhani, chana masala or chole with bhatura.
You can also check these links for more choice
Sandwich Recipes
Pasta Recipes
Recipes using bread
Oats recipes
Ragi Recipes
I have divided this Post into Various Sections so it is easy for you to decide. Here is what you will find:
New Dinner Recipes
This section includes new dinner recipes that have been published or updated recently.
Tofu Curry – This tofu curry is vegan, gluten-free and protein packed. This is one of those dishes made in a restaurant style but without the use of butter/ghee or cream.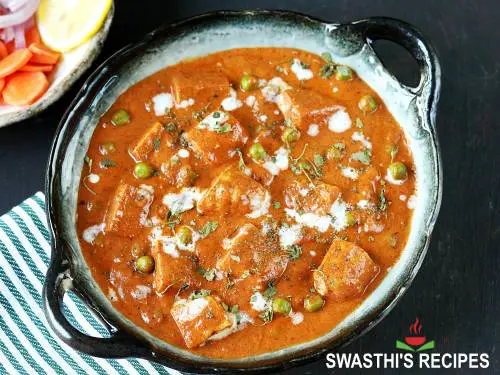 Kadhi Recipe – Also known as Kadhi Pakora is a delicious dish of crisp fried pakoras in a flavorsome yogurt sauce. If you do not want to make the pakoras you can simply serve the kadhi with stir fried veggies or leafy greens. More details in the recipe post.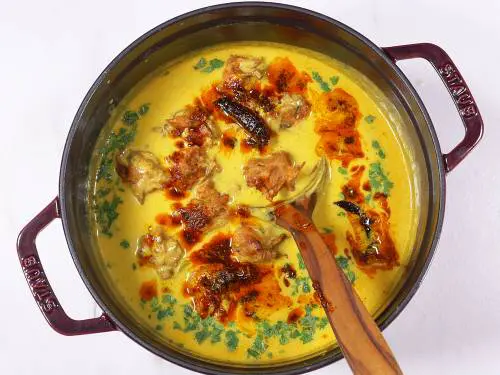 Bombay Potatoes – Also known as Bombay Aloo (outside India) is a popular dry dish of spiced potatoes.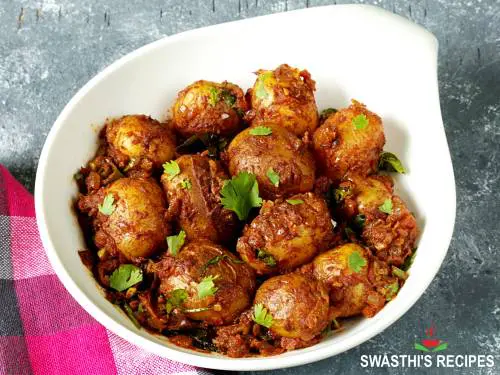 Dhaba Style Paneer Curry is delicious, flavorsome dish where Indian cheese is simmered in a spicy dhaba style onion tomato masala. Serve this over rice, flavored rice or any flatbreads.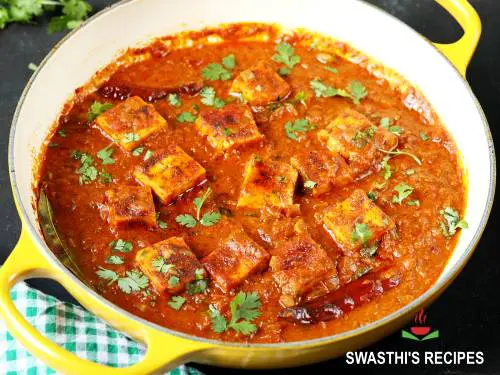 Black Eyed Peas Curry is a delicious dish of curried black eyed peas also known as lobia. This recipe is easy to make if you have the soaked and precooked or canned black eyed peas. This curry goes extremely well with plain rice.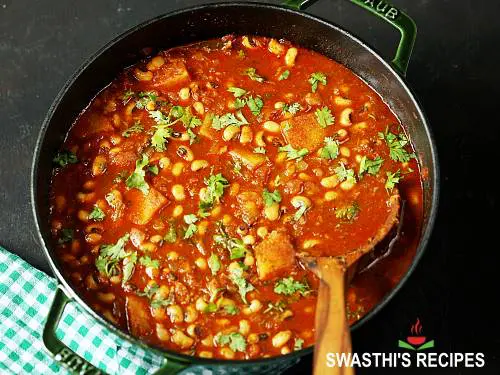 Top Indian Dinner Recipes
Paneer butter masala is a delicious & creamy Indian dish made with Indian cheese aka paneer, butter, spices & herbs. This recipe will help you to make the best butter paneer at home with minimal effort. This butter masala or makhani sauce can also be made ahead and refrigerated. This goes well with Jeera rice or butter naan. For more similar recipes check this collection of paneer recipes.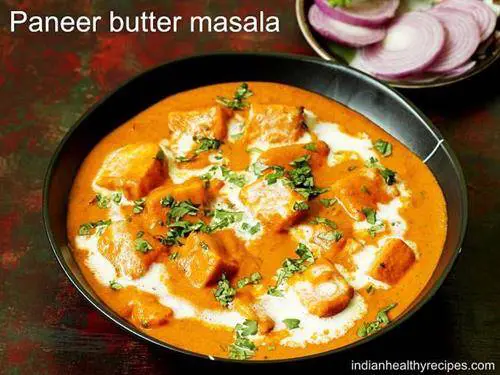 Chana masala is a popular dish made by simmering chickpeas in a onion tomato gravy. Chana masala is made almost in every region of India with so many variations. This recipe will give an unique, flavorful and one of the most delicious curries.You can also check this Punjabi chole for variation. Both these dishes can be eaten with bhatura, paratha or poori.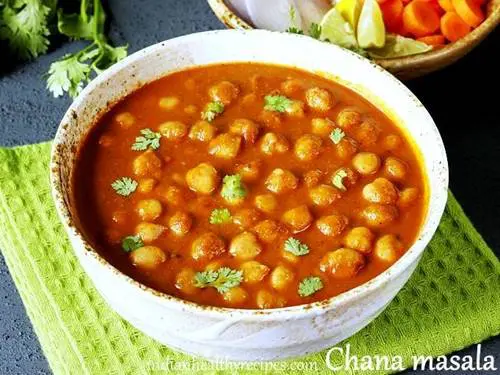 Kadai paneer is yet another amazingly flavorful dish made with fresh ground spice powder known as kadai masala. This post shares 2 recipes. First one to make a gravy version and the second to make a semi dry kadai paneer. Similar recipe made with kadai masala is this kadai mushroom.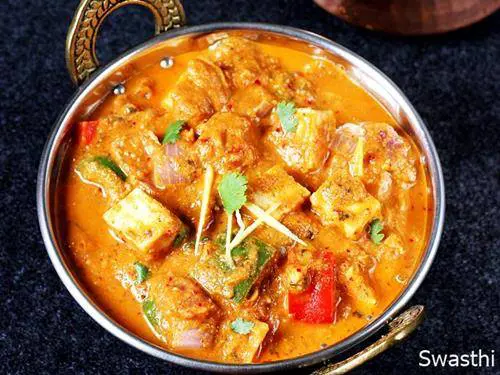 Palak paneer needs no introduction as it is hugely popular among the Indians. This dish is prepared by adding Indian cheese or paneer to palak or spinach gravy. This recipe will give you one of the best delicious and creamy palak paneer you can make at home.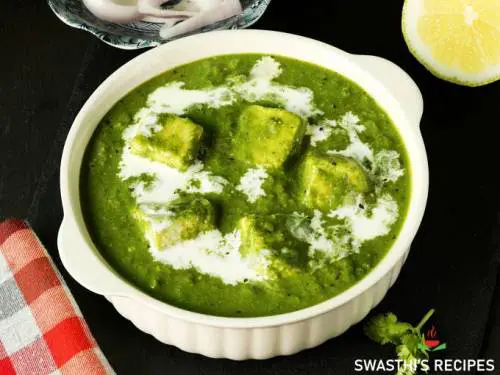 Rajma masala is a North Indian curry made by simmering red kidney beans in a spicy onion tomato gravy. Jeera rice goes very well with this.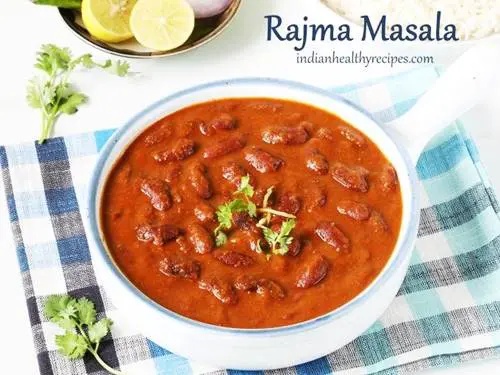 Veg biryani is a one pot simple, flavorful & delicious dish that can be made in just 30 mins. This is not a dum style biryani so it saves a lot of time and effort without having to spend much time in the kitchen. This goes well with a raita or plain curd. You can make this in a regular pot, pressure cooker or Instant pot.  You can also check this Vegetable dum biryani, Hyderabadi style paneer biryani and mushroom biryani.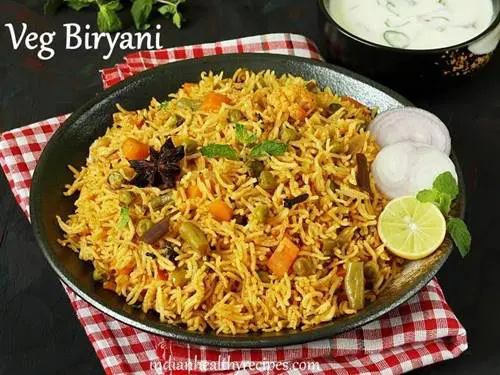 Khichdi is similar to the South Indian Ven Pongal. It is a one pot healthy, wholesome & quick dish made with rice, dal, veggies, ginger and minimal spices. This 30 mins khichdi is only not nourishing but also comforts the tummy.
You can also make this with any whole grains like millets, quinoa, steel cut oats etc. Please use the search box to find – dalia khichdi, oats khichdi and steel cut oats. Serve khichdi alone or with some pickle or chutney and papads.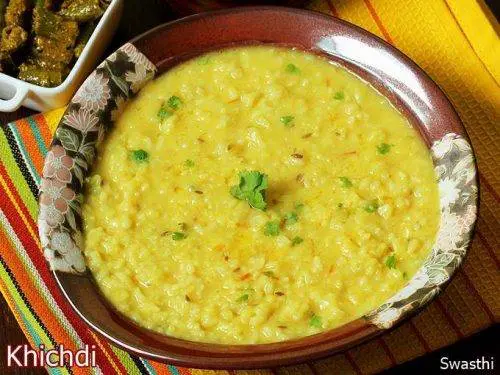 Bisi bele bath is hugely popular in Karnataka. It is made with rice, lentils, bisi bele bath powder and veggies. This is a spicy version of the khichdi. It takes about 50 to 60 mins including the preparation. You can just serve it with some papads.
Recipes that are popular on the same lines are these sambar rice, vangi bath & rava bath.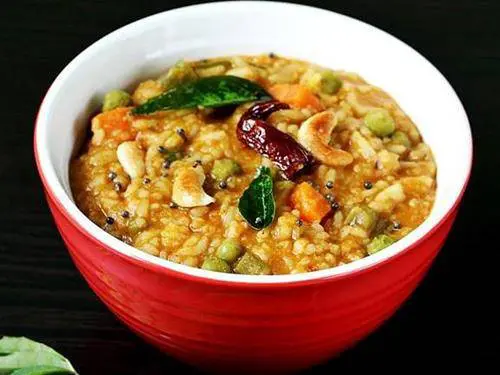 Fried rice is a classic dish made in Indo Chinese restaurant style. This post will teach you how to make the best veg fried rice using simple ingredients like rice, veggies and garlic. This can be made just under 15 mins if you have the precooked rice and some frozen or chopped veggies.
If you eat eggs then you can also check this – egg fried rice.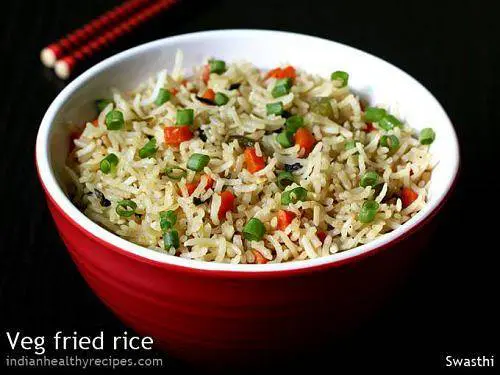 Veg pulao is another one pot rice pilaf which is super quick to make either in a pot or cooker. It can be made under 30 mins. The recipe can be made with mixed veggies or even with a single veggie like potato, mushroom or even with only peas. Peas pulao and Kashmiri pulao are other similar dishes.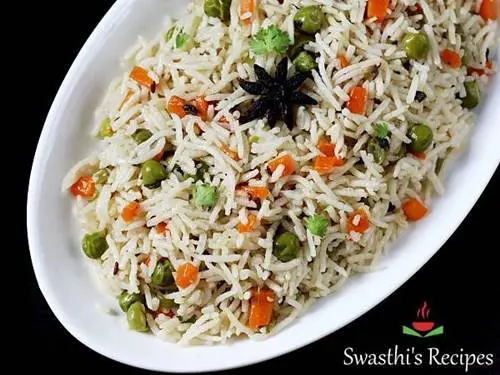 Lemon rice is a refreshing dish made by tempering rice with spices, curry leaves lentils and peanuts. A generous amount of lemon juice and turmeric is used for a nice color and flavor. Serve it plain or with curd. Coconut rice is another similar recipe you can check.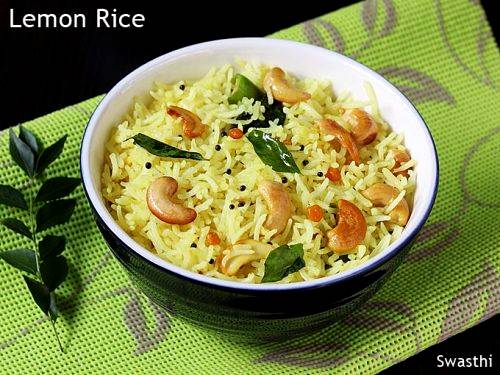 Tomato rice is quite popular in Tamilnadu and great to have when you do not have much time. All you need to prepare is an onion, few tomatoes and herbs. The recipe can be done under 30 mins. You can also check this thakkali sadam which is made with precooked rice.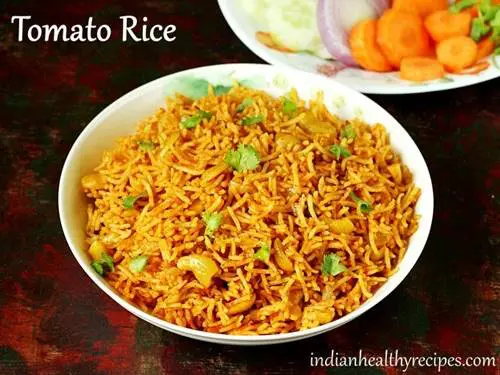 Traditional Indian Dinner
Aloo Paratha are the most popular stuffed North Indian flatbreads. These have a spiced potato filling and are super delicious. I have shared 3 easy ways to roll them perfectly. No matter even if you are a beginner you will easily make them.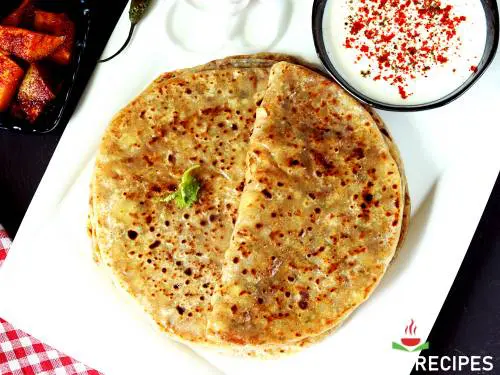 Sambar is a popular south Indian lentil soup made with mixed veggies, spices and herbs. This is eaten with rice, idli, dosa, ven pongal or even with vada. Each state has their own way of making sambar. I have shared my mom's own best sambar recipe which is a rough adaptation from Karnataka and Andhra cuisines.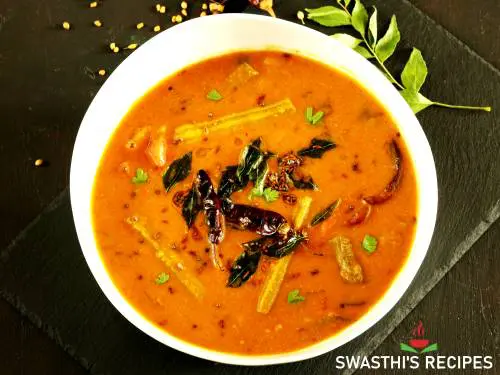 Rasam is another comforting soup made with spices and herbs. We usually eat rasam along with rice and veggie stir fry on the side. Rasam is very light on the tummy & makes you feel hungry very quickly. So fill up your meal with lots of veggies.
This post shares instant rasam recipe which tastes very close to the one served in south Indian restaurant meals /thali. You can also check this Andhra style Tomato rasam.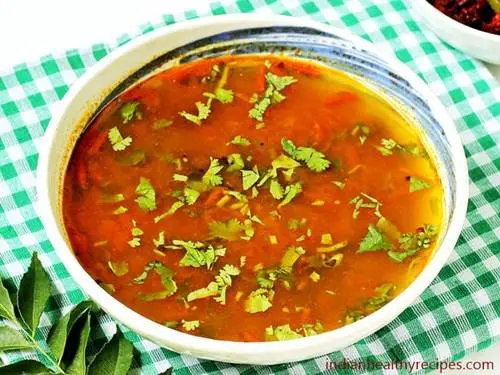 Dal makhani is another most popular restaurant dish made with black lentils, kidney beans, butter and spices. This slow cooked creamy and super flavorful dish is amazingly delicious. Serve it with butter naan.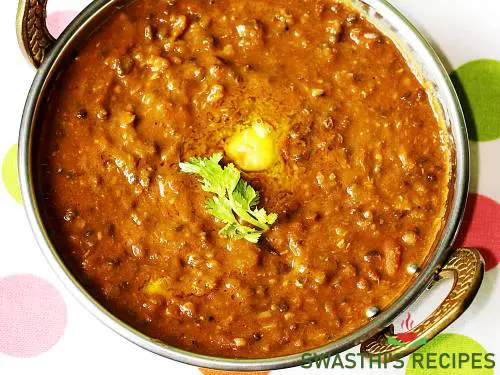 Bhindi masala is a dish made with okra or ladies finger. Okra are stir fried and then simmered with a spicy and flavorful masala. This is one of those homestyle veggie dishes that is healthy and delicious. Serve this with plain rice, chapati or roti.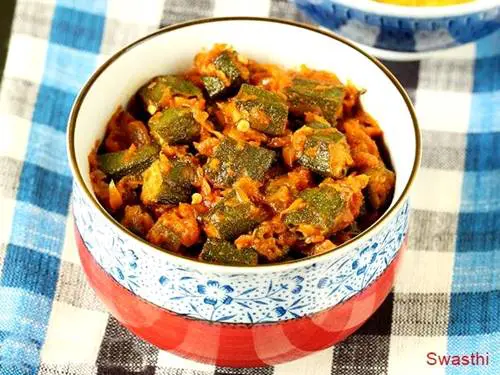 Mixed veg kurma is a South Indian dish made by simmering mixed veggies in a kurma gravy. To cut down the preparation time, you can use frozen chopped veggies like carrot, beans and peas. I also have the Instant pot instructions for this recipe.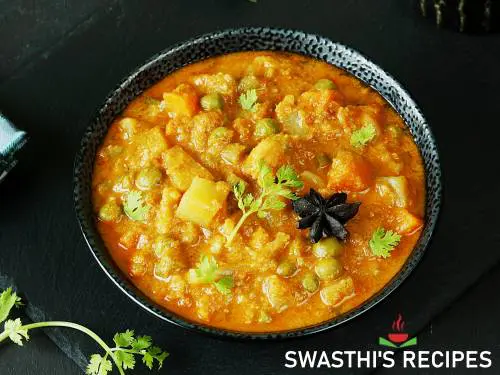 Aloo gobi is another simple dish made by stir frying potato and cauliflower. This post shares 2 recipes. First one is a semi dry dish or sabzi and the second one is a gravy dish.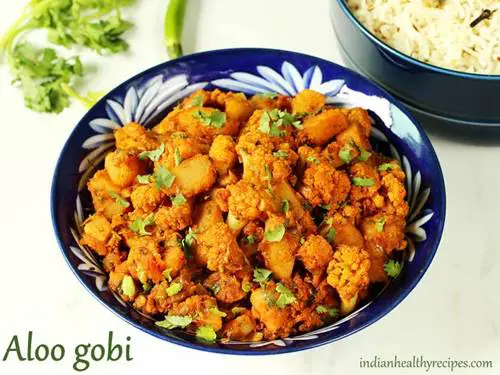 Dum aloo is a delicious restaurant style dish made by simmering potatoes in a aromatic yogurt and cashew gravy. This is a great dish to make for occasions and surprise your family. I have the instant pot instructions for this recipe. Simple Potato curry and Aloo matar are some similar dishes.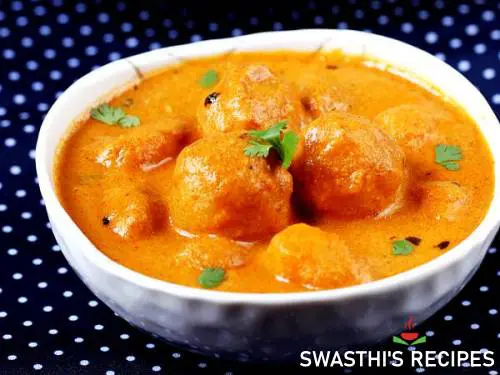 Dal fry is the simplest and the most delicious lentil dishes from India. Made with basic ingredients this is healthy, nutritious and simple to make. I have included the instant pot instructions for this recipe as well. Serve this with plain rice, roti or Jeera rice.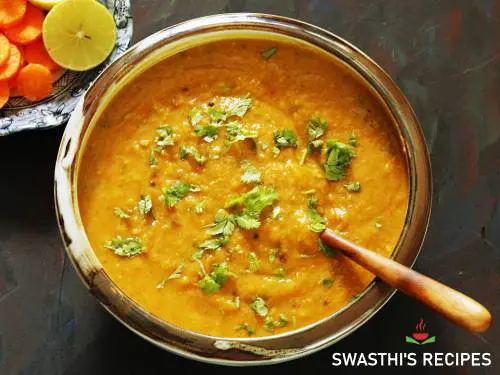 Here are some fusion dishes which are not authentic Indian but loved by most Indians. So I have included them here.
Fusion Indian Dinner Ideas
Masala pasta is a super simple pasta dish made in Indian style with Indian spices. This is a kids' friendly dish and will be loved by everyone.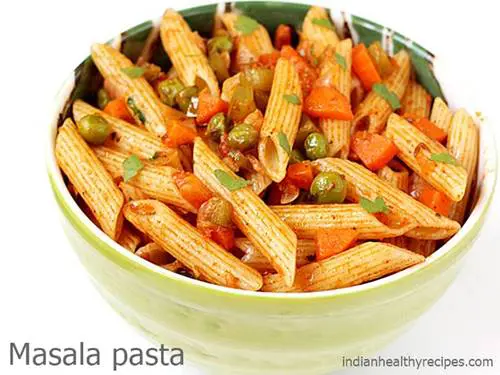 Gobi Manchurian is another popular Indo-Chinese starter or appetizer made with gobi aka cauliflower. It can be served as a starter or as a side with noodles & fried rice. You are short of time you can also serve this with plain basmati rice. Make sure you make the manchurian a bit more saucy.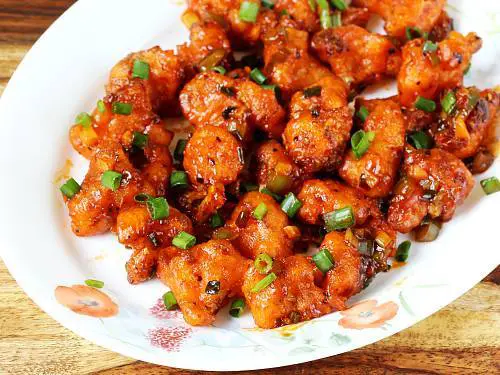 Hakka noodles is an Indo-chinese dish that you can make under 30 mins. This post shares the veggie version. You can also add in some eggs or even shredded chicken.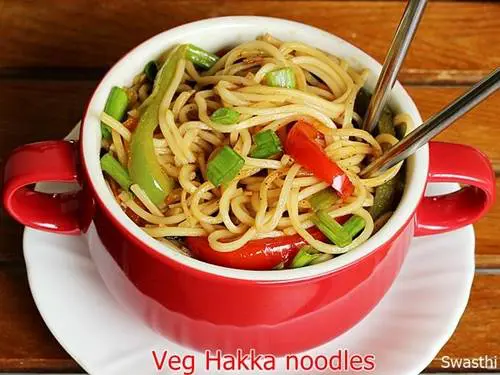 Chilli paneer is another popular Indo-chinese appetizer made by tossing fried paneer in chilli sauce. This can be eaten with hakka noodles or fried rice or even with plain basmati rice.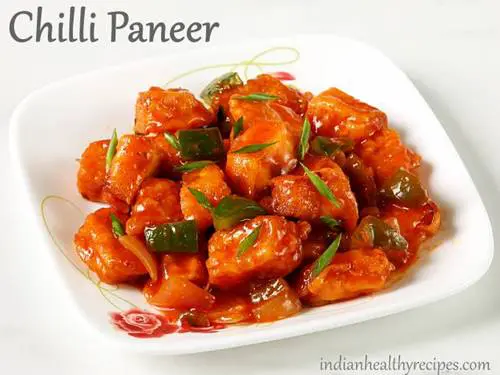 Garlic mushrooms is a unique and hot dish made by tossing mushrooms in a fresh made spicy chilli garlic sauce.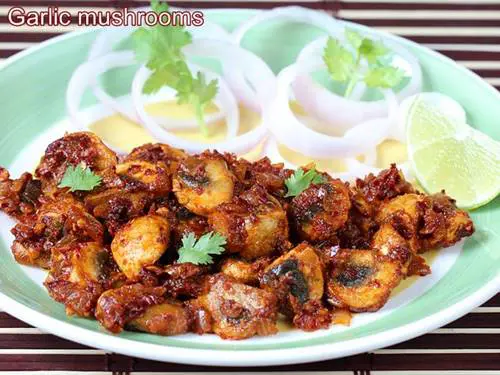 Instant Dinner Ideas (No Prep Ahead)
These Instant Indian dinner recipes are of great help when you need to cook something immediately and do not have much time. All these dishes can eaten with a chutney.
Wheat dosa are instant dosas made with whole wheat flour and water.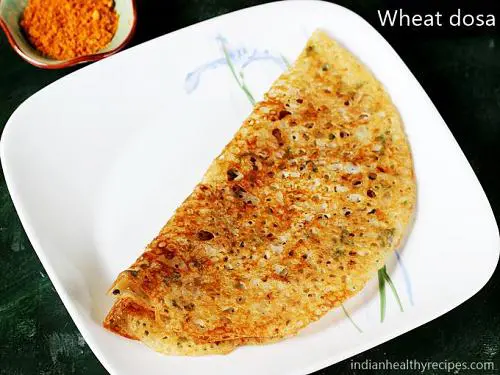 Oats dosa are another healthy instant crepes made with oatmeal, spices and herbs.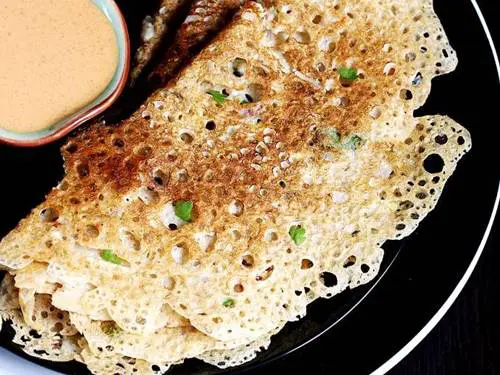 Chilla are gram flour pancakes made without fermentation.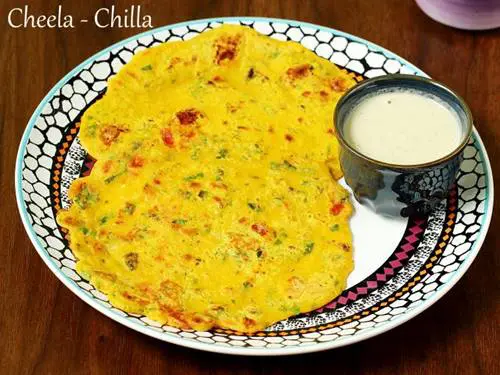 Akki rotti is are karnataka style flatbreads made with rice flour, curry leaves and spices.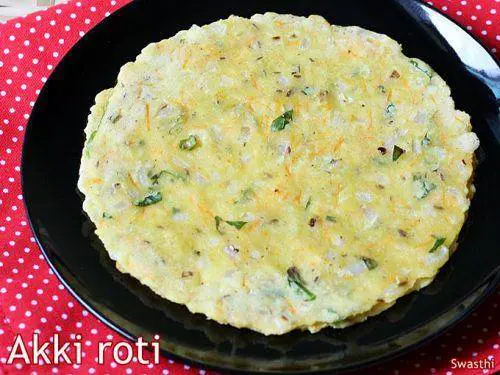 Meat & Seafood Dinner
Egg Curry is a simple dish of boiled eggs simmered in a spicy and flavorsome curry base. This comforting and delicious curry is made in numerous ways all over India. But this Punjabi style egg curry is a favorite with many Dhaba food lovers. Egg Masala, Egg Butter Masala & Egg Bhurji are some of the other choices.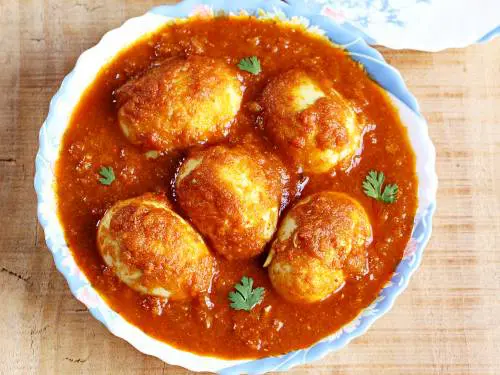 Chicken Biryani is a layered dish of chicken & rice, cooked with yogurt, spices and herbs. My easy recipe is will help you whip up a quick and flavorsome dish without having to go through the hassle of long hours of cooking. This Hyderabadi biryani and Chicken dum biryani are the other options you can try out. A biryani is a meal in itself, all you need is a Raita on the side.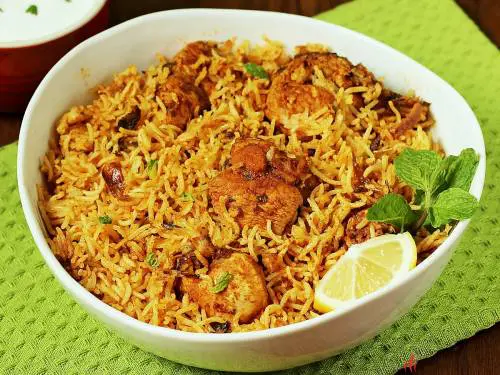 Butter Chicken is curry lovers favorite! This authentic butter chicken is the best you will make. Spiced Yogurt marinated chicken is grilled to perfection and later simmered in a delicious, creamy and rich tomato gravy. For a variation you may take a look at this similar Chicken Butter Masala. You will need either Butter naan, roti, paratha or basmati rice to serve with this butter chicken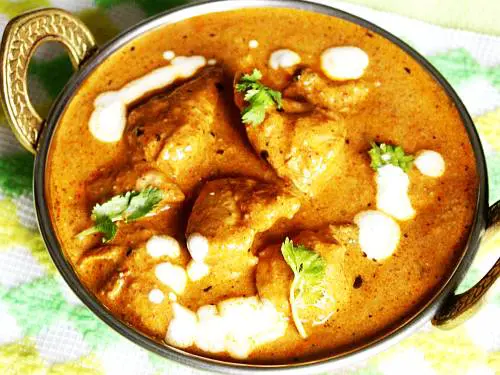 Chicken Curry made the simplest way. It has tons of flavors with a delicious sauce. If you have never made an Authentic Indian Chicken curry, you are missing out a lot. Its' time for you to give this chicken curry a try. Chicken Chettinad, Kerala Coconut Chicken Curry, Achari Chicken are some more choices for you.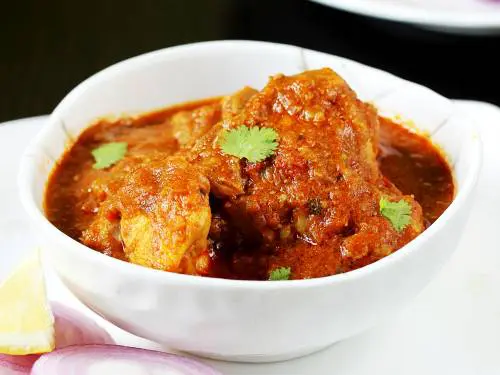 Tandoori Chicken is India's greatest grilled chicken dish where chicken is marinated overnight with spices, yogurt and spices. It is later grilled to perfection on a grill or in the oven. You can also air fry this. Tender Chicken Kebabs and Malai Chicken kabab are other options for you.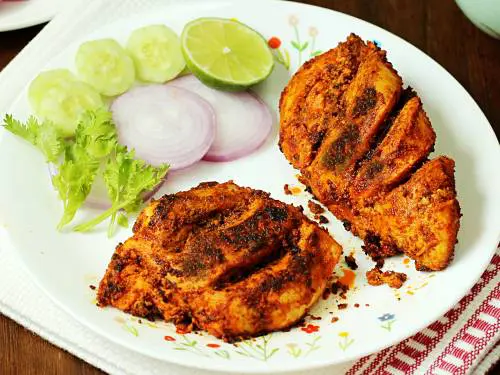 Chicken Tikka Masala, a full flavored Indian dish of chicken tikka simmered in a super flavorful and delicious tikka masala gravy.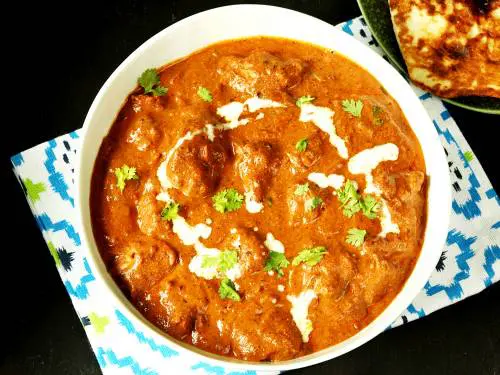 Chicken Korma, made the authentic North Indian way with a small personal twist, this dish tastes delicious, easy to make and goes well with basmati rice, roti, naan or parathas.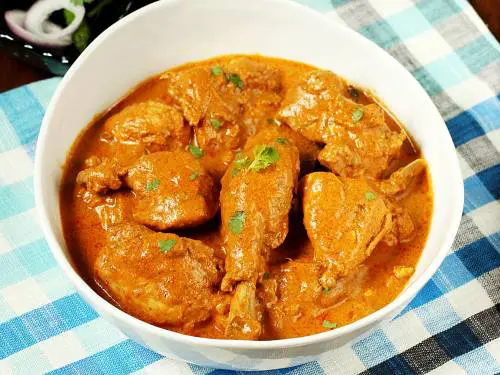 Mutton Curry is an Indian dish of goat/lamb meat simmered with onions, tomatoes, spices, yogurt and herbs. This comforting and fall-apart tender mutton is simply delicious! Plan it for a weekend dinner as red meat takes time to cook. I also share the pressure cooker instructions for this recipe.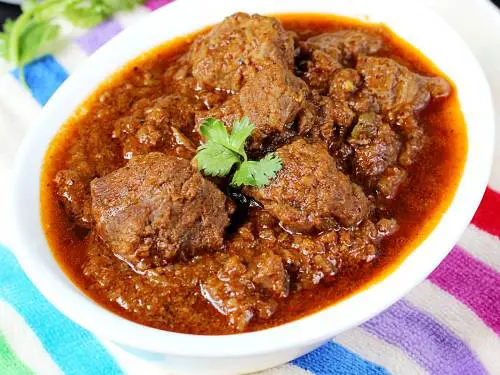 Keema is South Asian Version of minced mutton/meat, cooked with plenty of spices, herbs and other pantry staples. If you want to make the chicken version, take a look at this Chicken Keema and the Egg version, do check out this Egg Keema.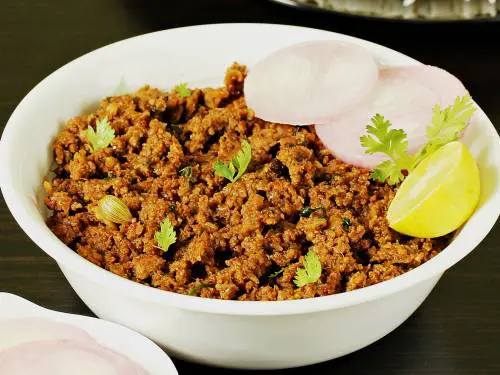 Fish Curry made with fish, spices, coconut and herbs. If you are a sea food lover, you are surely going to love this easy and flavorsome fish masala. For variations, you may check this Salmon Curry or Fish Tikka Masala.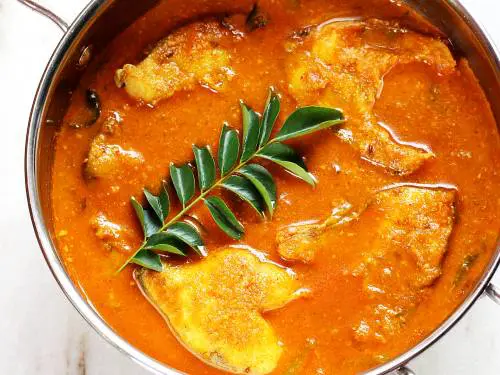 Faqs
What is the best indian food for dinner?
South Indian dinner ideas – chapatti – veg kurma, ghee rice – soya chunks curry, Bisi bele bath & sweet corn vada.
North Indian dinner ideas – Paneer tikka, poori – potato masala, jeera rice – butter paneer/ chana masala, kulfi or kheer.
What should I eat for Indian dinner?
Non-Vegetarian dinner ideas – Chicken curry / butter chicken/ chicken tikka masala with butter naan, roti, cumin rice or ghee rice.
Vegetarian dinner – Dal makhani / Vegetable korma/ potato curry/ paneer butter masala with butter naan, roti, paratha, cumin rice or pulao.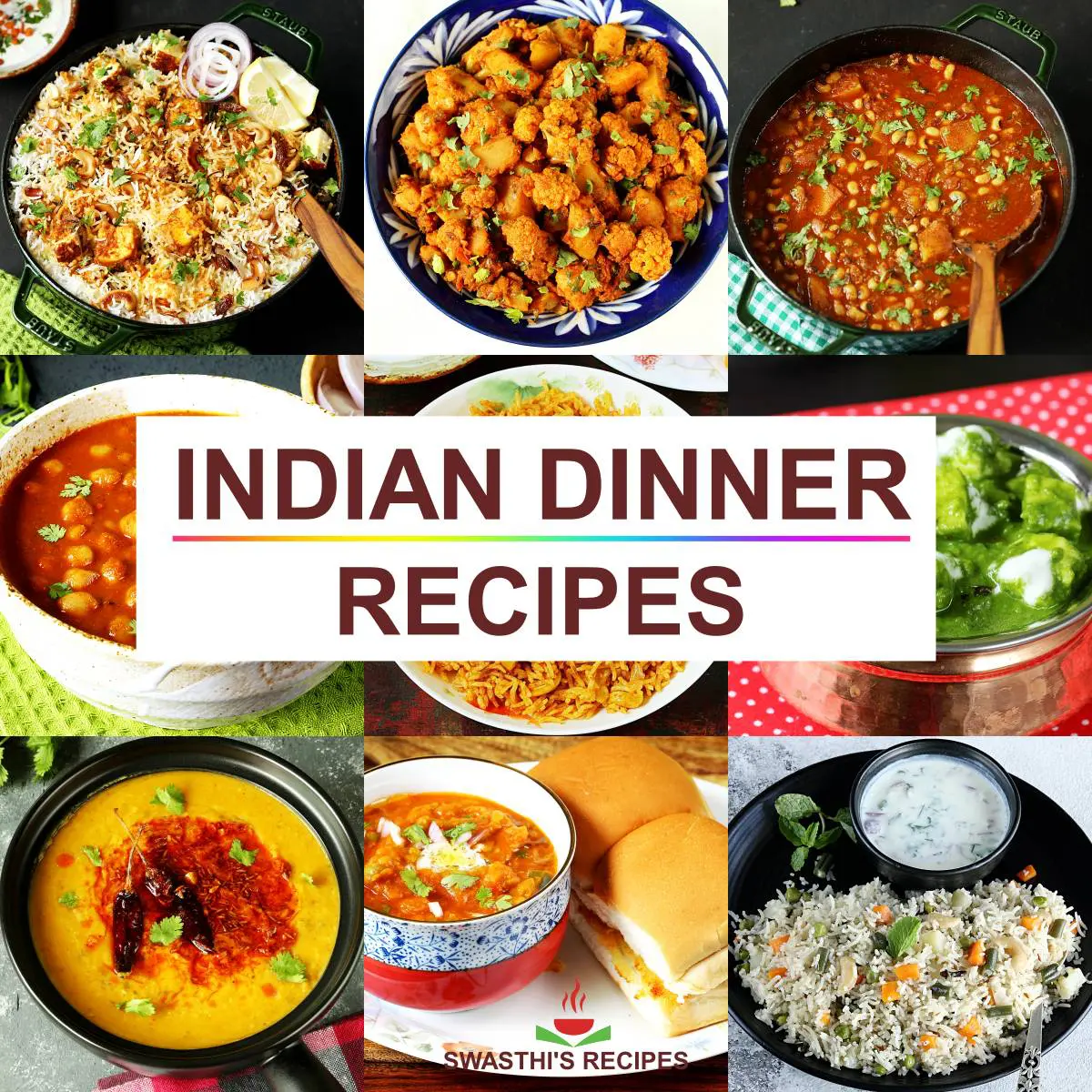 This post was first published in April 2014. Updated & republished in March 2023.